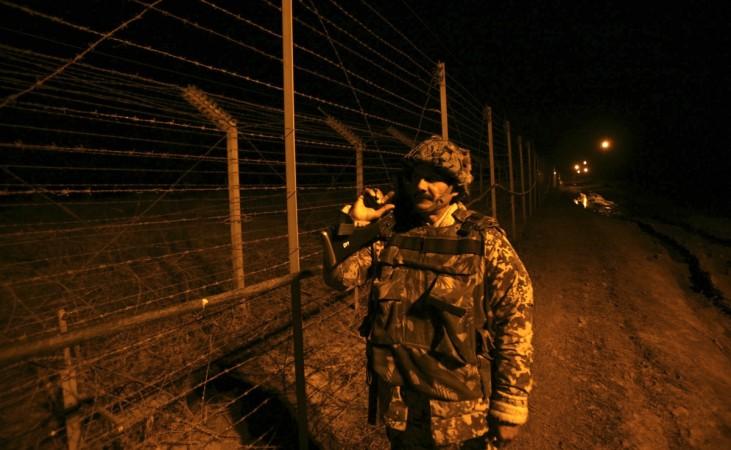 On eve of the second anniversary of surgical strikes, BSF Director General KK Sharma said on Friday that Pakistan military has become more aggressive since Imran Khan took over as prime minister.
Sharma was referring to the killing of BSF head constable Narendra Singh on September 18. The jawan was killed in the Ramgarh sector on the international border by what the DG says was a border action team (BAT). A BAT comprises militants and soldiers from the Pakistan army.
"This is the first time that we have seen a BAT in action on the international border, which has never happened earlier. BAT is usually active on the LoC in Jammu and Kashmir. Compared to the past, the other side is getting more aggressive of late," said Sharma.
Narrating the sequence of events which led to the incident, Sharma said generally when BSF goes ahead of the fence to cut tall grass, Pakistan Rangers object by firing in the air and the BSF soldiers withdraw and talks are held and the exercise commences again.
"In this incident, when the firing started, our personnel retreated to this side of the fence but when they realised that one man was missing they went back and found a helmet and a cap and signs in the grass that a person has been dragged across the fence. The other side took a long time to get in touch with us. They allowed us to search in the area ahead of the fence and that is when the body was found. His feet were tied and he had three bullet wounds in the chest and slit marks on his throat," the DG said.
Sharma said the border is quiet and no firing has happened there since the incident though the Rangers have denied they had any hand in the killing.
"On that day, Rangers vacated all their posts and evacuated some villages too in anticipation of retaliation from us to avenge the death. This clearly points to the fact that the whole incident was planned," said the BSF chief.
"In the past whenever they have targeted our personnel we have given a strong reply, but in this case it was more important for us to get back the body. We will avenge this at an appropriate time and place," added Sharma.