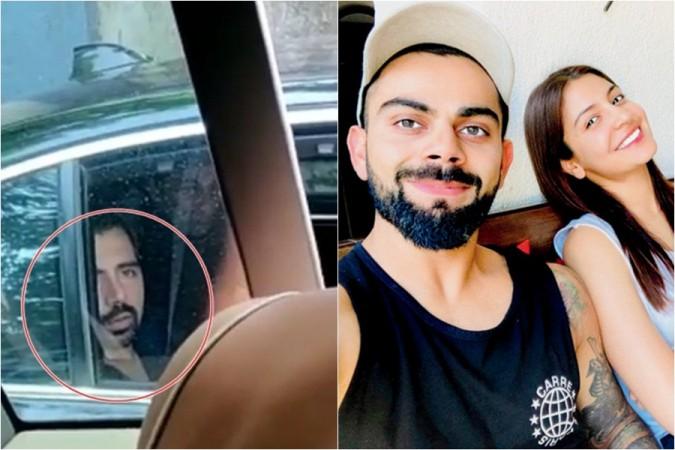 Anushka Sharma and Virat Kohli's viral video of scolding a man has landed the couple in legal trouble. The legal team of the man, identified as Arhhan Singh, has now sent a notice to the couple demanding an apology for publicly shaming him by putting the video on social media.
Last Saturday, Virat Kohli had uploaded a video on Twitter and Instagram in which Anushka Sharma was seen lowering her car's window and pulling up a man who threw garbage out of his luxury car.
Anushka then scolds the man for littering and tells him not to throw garbage on the road. "Saw these people throwing garbage on the road & pulled them up rightfully. Travelling in a luxury car and brains gone for a toss. These people will keep our country clean? Yeah right! If you see something wrong happening like this, do the same & spread awareness," reads the caption on the video shared by Virat Kohli.
Arhhan Singh, who was quite upset by the entire episode, blasted Anushka in a long post on Instagram and called Virat a trashy mind for making the video public. He admitted the fact that he indeed threw some plastic waste out of his car and said that the couple could've scolded him in a better way and not make their confrontation public.
Arhhan Singh is a Bollywood actor who worked with Shah Rukh Khan as a child actor in 1996 film English Babu Desi Mem and Shahid Kapoor in Paathshaala.
"While I'm apologetic for my carelessness, Mrs Anushka Sharma Kohli a little etiquette and politeness in ur dialogue wouldn't have made u a lesser star !! There are all kinds of manners and hygiene .. verbal etiquette is one of them. The garbage that mistakenly went out of the window of my "luxury car"," reads an excerpt from Arhhan Singh's Instagram post.
His mother Gittanjali Elizabeth also rebuked the couple for violating the basic rights to privacy and said that she is now worried about her son's safety.
"The last thing we would want is to get publicity out of your cheap STUNT in the name of CLEANLINESS! You both posted a video for your fans n followers by VIOLATING Basic Rights to privacy &you shamed my son in the video as well in your post content," reads an excerpt from Gittanjali's Instagram post.
Anushka's video left the Twitter divided as they slammed both the couple and the man on social media as they perceived the situation.
According to reports, Anushka and Virat are yet to respond to the legal notice sent by Arhhan Singh.