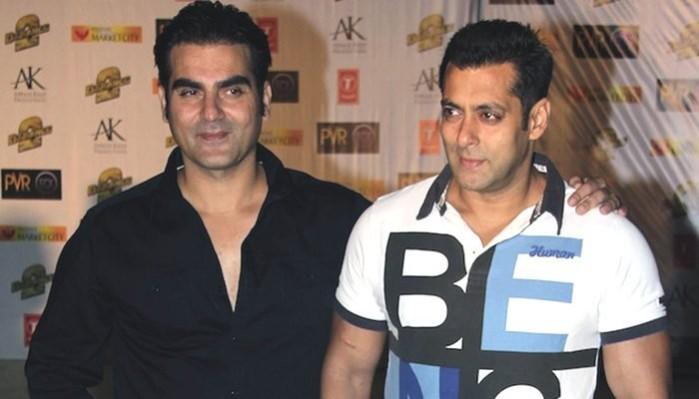 Bollywood actor Arbaaz Khan has been summoned by the Thane police in connection with the IPL betting case about a week after the Indian Premier League 2018 pulled down its curtains.
Several reports from Mumbai reveal that the actor, brother of Salman Khan, was summoned by the cops after his name cropped up during an investigation of a high-profile bookie named Sonu Jalan.
According to reports, Arbaaz placed his bets with the help of top bookies. The actor has been asked to record his statement.
ANI reports that the Dabangg star has to appear on Saturday, (June 2). Several reports reveal that Jalan was in contact with Arbaaz. Police found their pictures together. Apart from Arbaaz, it is also said that many other Bollywood stars are associated with Jalan.
Jalan is also believed to have a connection with the underworld don Dawood Ibrahim. He was arrested from Kalyan court in Mumbai. Jalan was previously arrested for betting during IPL in 2008.
While more details are awaited, Twitter started trolling the actor. Many asked if the Dabangg actor will 'escape' just like Salman Khan 'escaped' from his cases.
"Now Arbaaz Khan gets embroiled in IPL betting scam. Will he escape easily just like his brother?" asked a Twitter user.
Now I know why Arbaaz Khan was invited by News Channel as an Cricket expert to analyse India n MSD's performance post 2015 Cricket WC

— Ambika (@apmahapatra) June 1, 2018
Salman to Arbaaz :
I'm proud of u ! @TheIronicalBaba #IPLbetting #SalmanKhan

— J_nmay (@J_nmay) June 1, 2018
Shame on everybody who said Arbaaz Khan doesn't have a job!!

— Rai (@NotThatRai) June 1, 2018
Raju Hirani's next film is an international project, a biopic on Arbaaz Khan's tumultuous life, starring Roger Federer. #ArbaazKhan

— Ajabajooba (@ajabajooba) June 1, 2018
Poor Salim Khan. He always has to run to the rescue of his over grown but brattish sons. Be it Salman making irresponsible statements and now Arbaaz. Feel sad fir this dad.

— Mumbaichi Mulgi (@PallaviDeo5) June 1, 2018
Time now for Arbaaz Khan to fly kites. #Arbaaz #IPL #Bettingscam

— Alka-line (@alkagurha) June 1, 2018