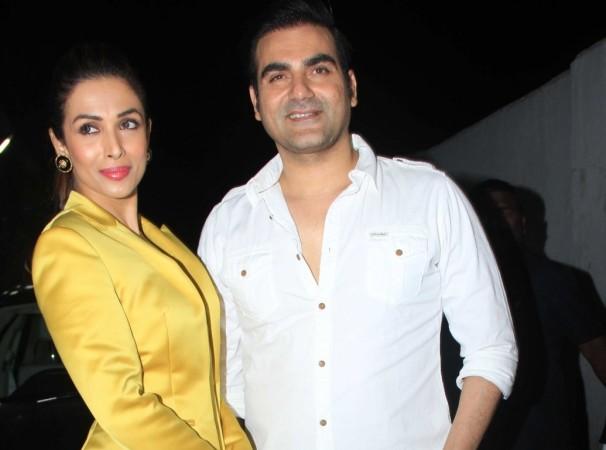 Salman Khan's brother Arbaaz Khan has reportedly found a new lady love, and she has not just won the actor's heart but has also been liked by his ex-wife Malaika Arora.
According to The Asian Age, Arbaaz recently took his new girlfriend on a family lunch to introduce her to Malaika and her kin. And interestingly, all were reportedly happy to meet the girl.
"They seemed totally at ease during lunch on the weekend. They indulged in banter and Malaika's mother, too, was warm to the girl," the publication quoted a source as saying.
The report stated that the lunch was attended by Malaika, her sister Amrita Arora and her mother. The girl in question is reportedly Pallavi Saini, a fashion blogger. The 25-year-old is reportedly an alumnus of Delhi University and currently stays in Mumbai.
The rumors of Arbaaz dating her had started after he was reportedly spotted having a dinner date with her. She had rushed into an auto-rickshaw after paparazzi had started clicking her photos.
The duo was spotted again over a lunch date, and she had tried to hide her face when the cameras started flashing at her. However, there has not been any official confirmation about Arbaaz's new found love.
Salman's brother and Malaika tied the knot in 1998. They ended their 18-year-old marriage after staying separately for some time. They have a son, Arhaan, whose custody is with Malaika, but the actor can meet him anytime he wants to.
Despite their divorce, Arbaaz and Malaika still share a cordial relationship with each other and their respective families.
"Arbaaz and I have known each other all our lives. It was emotionally difficult, but we haven't really talked about it because we are private individuals. He is very important to me. No matter what happens or where life takes us, Arbaaz will always be integral to my life," she had told Mid-Day post her divorce.