Even as Arbaaz Khan admitted to placing bets during Indian Premier League (IPL) matches in the past, it has emerged that the brother of Bollywood superstar Salman Khan is addicted to betting.
The 50-year-old was questioned for four hours on Saturday, June 2, by Thane Anti-Extortion Cell (AEC) in Mumbai in connection with the ongoing probe of IPL betting case.
Khan reportedly confessed that he had placed bets on certain IPL matches in the past. He had allegedly lost Rs 2.75 crore in bets.
Khan's name had cropped up during the interrogation of a notorious bookie, Sonu Jalan, who was arrested by the AEC on May 29, days after an IPL betting racket was busted in Dombivli.
The actor-producer reportedly confessed to betting on cricket matches for several years and had been reprimanded for his addiction to betting by Salman, according to the DNA.
It was also one of the reasons for his divorce from actor Malaika Arora, a source was quoted as saying by the news daily.
Khan also admitted that he knew the main accused, Jalan, for six years while they were being questioned together on Saturday. The bookie, who is believed to have connections with the underworld, often forced the actor to attend parties and events to show off his Bollywood connections.
Irked by the demands, Khan had a showdown with Jalan following which the bookie demanded the producer paid him the Rs 2.75 crore he lost on bets. The Bollywood star was also blackmailed by Jalan, who had allegedly recorded their phone conversations.
Will continue to cooperate with police: Khan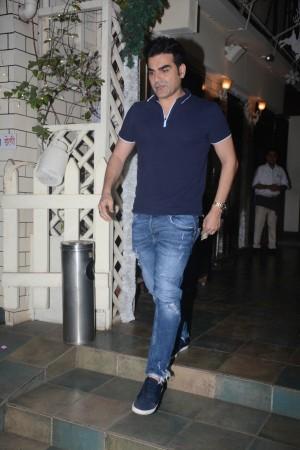 Meanwhile, the police reportedly said Khan may be made the prime witness in the ongoing IPL batting case. The names of two Bollywood producers also cropped up during questioning on Saturday.
Khan told the media on Saturday that he would continue to cooperate with the police in the ongoing investigation: "My statement has been recorded. The police asked whatever they needed in this investigation and I answered them. I will continue to cooperate with them."
Betting in cricket has been prevalent over the years and has intensified ever since the inception of IPL.
Actor Vindu Dara Singh and son-in-law of former Board of Control for Cricket in India (BCCI) president, Gurunath Meiyappan, were arrested in 2013 for their alleged involvement in IPL betting scandal that rocked the cricket fraternity.
Recently-crowned IPL champions Chennai Super Kings along with Rajasthan Royals were suspended for two years over corruption charges after the scandal came to light.
Meanwhile, former head of BCCI's anti-corruption unit, Neeraj Kumar has said that cricket does not get affected with any kind of betting by any Bollywood personality.
"Cricket doesn't get affected with any kind of betting by a Bollywood personality via a bookie until and unless a cricketer is approached. it is just an offence under gambling act," Neeraj told the ANI.