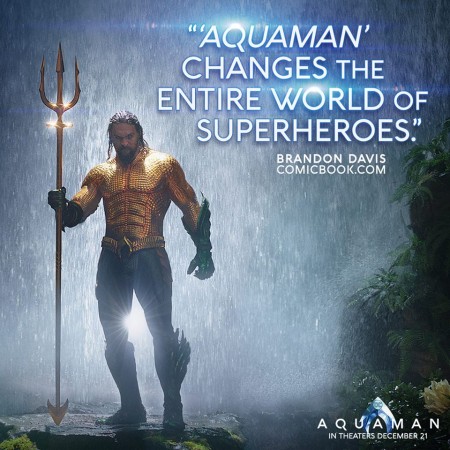 Aquaman, DC's biggest release this year has surpassed both Wonder Woman and Justice League in box office collections by a factor of over 2.5. Its worldwide draw is moving steadily past $260 million.
The movie is set to hit screens in the US, Its home market on December 21. The film opened to positive—mixed responses and the audience seem to really like it. The CGI-heavy feature is DC's latest and riding off an overwhelmingly positive wave that Wonder Woman created, Aquaman seems to have carried it forward.
The film stars Jason Momoa as Arthur Curry/ Aquaman and Amber Heard plays Princess Mera. Nicole Kidman, Patrick Wilson, and Dolph Lundgren co-star. In spite of being a story has been told time and again, the film manages to be interesting and extremely watchable because of the charisma machine that is Momoa. The action and dialogues are sufficient and the direction by James Wan keeps the pace of the film going strong throughout.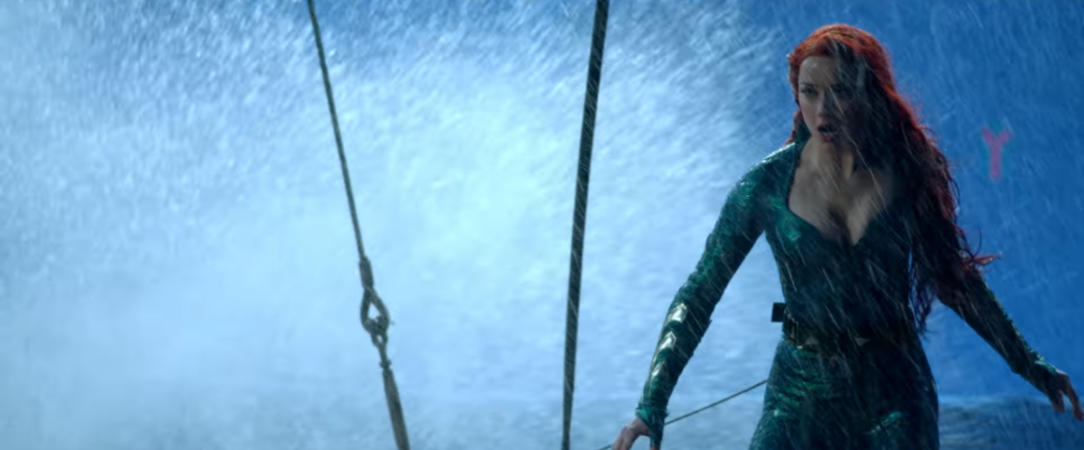 Aquaman takes up several genres within the superhero cape. It is a story of unrequited love, it is a story of revenge and how past decisions can come back to haunt a superhero, it is the story of overcoming personal battles, it is an adventure movie as well, with the main players going in search of an ancient artefact, and a story of a "half-breed" finding his true home. There is a not-so-subtle dig at humanity's lack of environmental awareness and sea-dwelling creatures finally deciding to fight back. There are a lot of themes in the film and at times feels like too many things are happening simultaneously.
In spite of its flaws, however, the film seems to have a struck a chord with both Chinese and Indian audiences. Apart from Avengers: Infinity War, which raked in $359 million. Aquaman is going to be the second-highest grossing Hollywood feature of all time there. Earlier this year, Venom smashed box-office collections, making $270 million, Aquaman is about to take this record as well. Avengers: Age of Ultron made $240 million in China.