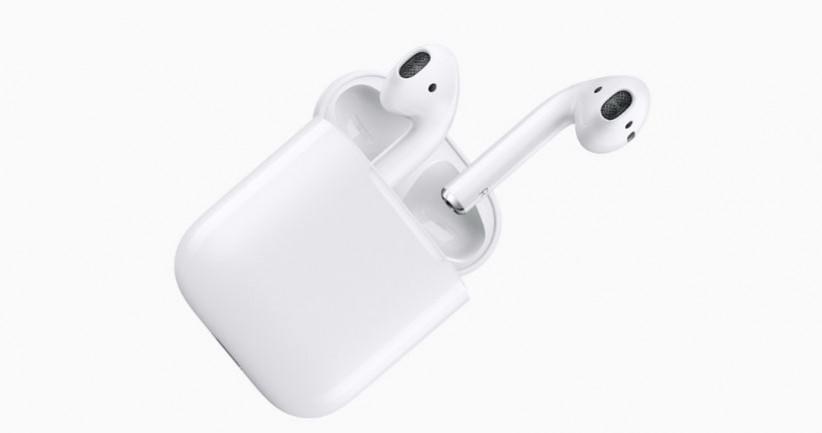 Apple's innovative wireless AirPods are slated to hit store shelves later this month, not January 2017, as previously reported.
Apple AirPods made its debut along with the new iPhone 7 series in September. During the launch, the company had promised to release the hearing accessory in late October, but it never materialized.
Also read: Apple iPhone 8 massive leak: iPhone 7 successor tipped to come with game-changing battery feature
Now, it has come to light that Apple AirPods will be made available on November 17 onwards with shipping to kick-off on either November 18 or 19, ApfelPage reported citing a German consumer who booked the AirPods on authorised Apple re-seller Conrad.
As of now, there is no word whether this arrangement is limited to Europe or worldwide. Apple has not made many official comments on this matter. We just have to wait for a few more days to really know if this official release schedule of Apple AirPods is true or an false alarm.
For those uninitiated, Apple AirPods is powered by Apple's proprietary W1 chip. It also with dual optical sensors and accelerometers in each AirPod that work with the W1 chip to detect when AirPods are in your ear, so they only play when you are ready to listen.
If the user removes the AirPods, iPhone automatically pauses the music. Users can also access Siri by double tapping the AirPods to select and control the music, change the volume, check your battery life or perform any other Siri task.
With an additional accelerometer in each AirPod, it intuitively knows whether user is speaking, enabling a pair of beam-forming microphones to focus on the sound of your voice, filtering out external noise to make your voice sound clearer.
Another interesting aspect of the AirPods is its ultra-low power consumption. Apple's W1 chip operates at one-third of the power of traditional wireless chips, enabling AirPods to deliver up to 5 hours of listening time on one charge. The custom-designed charging case holds additional charge of more than 24 hours of total listening time,ensuring AirPods are charged and ready to go anytime.
Air Pods will be sold as a separate accessory for $159 in US with a charging case.
[Note: It costs Rs. 15,400 in India]