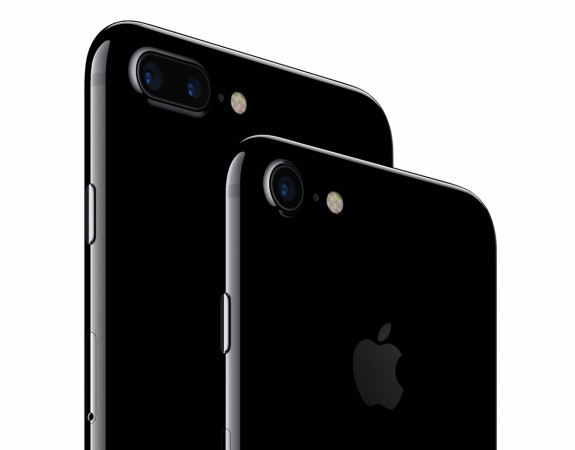 Apple's recently released iPhone 7 series had near-identical design language seen in the last two generation phones, inviting lots of criticism from tech pundits and fans. But, it was kind of a deliberate move by Apple to keep the design change to minimal so that the iPhone 8 series coming in September 2017, which marks the 10th anniversary of the first Apple iPhone, will have completely overhauled exterior looks (and also internal hardware) to make it standout among all the previous iterations.
Rumours leaked in the recent past have suggested the iPhone 8 series will come in three screen sizes—4.7-inch, 5.0-inch and 5.5-inch — having edge-to-edge display made of power-efficient OLED.
Also read: Apple's wireless AirPods release date leaked
Now, a new reliable report has emerged online giving credence to the aforementioned speculation with a little twist. MacRumors have got hold of a note of Barclays Research analysts --Blayne Curtis, Christopher Hemmelgarn, Thomas O'Malley, and Jerry Zhang—saying that the iPhone 8 series is indeed coming with bezel-less design with screen sizes getting larger and curved edges, but will be offered only in two models—one, 5.0-inch and another 5.8-inch— screens, 0.3-inch bigger than the iPhone 7 series.
It is believed that the Apple, in a bid to bring the bezel-less feature to the iPhone 8 series, will let go of the physical home button, which houses the fingerprint sensor on the front display panel in current and older models.
This report sounds credible to us, as it comes close on heel of a speculation emerging from Apple's newly-acquired startup PrimeSense at its Israel branch, where it has set-up a massive 600-members engineering team to work, just for the display sensor.
It is believed that the new iPhone 8 will come with 3D touch sensor integrated right into the OLED screen and also boast Always On Display (AOD), like we see in the flagship Moto series and recently release Samsung Galaxy S7 series.
Once the AOD feature is activated, a certain section of the display will always remain active to show live notifications, local weather and time, so that users don't need to press the power button to open the phone to see the time or messages. This will be a really big addition to Apple iPhones.
Furthermore, Apple has already submitted a patent on its new technology to the United States Patent and Trademark Office (USPTO) that will enable to hide Touch ID fingerprint scanner and make a full screen device.
Besides the new screen sizes and OLED display, Apple iPhone 8 series will have powerful A11 Fusion processor backed by sumptuous RAM, storage and battery (thanks to bigger body).
Also read: Apple iPhone 8 massive leak: iPhone 7 successor tipped to come with game-changing battery feature
Even Camera hardware is also expected to have major upgrade in the next year's model.
This is a developing story. Keep an eye on this space for more updates.