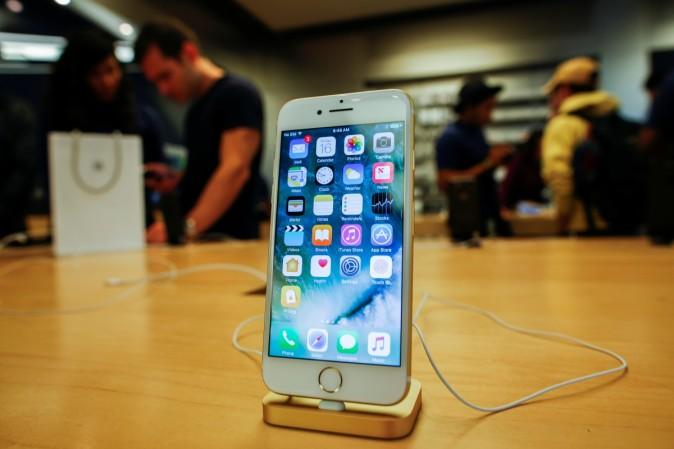 Apple, which is already reeling under malfunctioning iPhone 6S battery, is hit with another blow to its brand image, as numerous complaints are flooding the company's support page that iPhone devices running iOS 10.1.1 are having problems with the Phone app.
It has come to light that when users try to open the Phone app to go to the recent calls list or to the contact list and while answering call, the application abruptly freezes and becomes unresponsive.
Also read: China slaps notice on Apple over iPhone 6s battery problem; asks to extend replacement program to other models
While going through the numerous pages of the Phone app issue thread, we have come to learn that this bug is prevalent in the iPhone 7, 7 Plus 6S, 6S Plus, 5S and the SE series.
Here are some of complaints on Apple Support forum:
"I have iPhone7 plus and freezing when I press phone application trying to reach to my recent call or trying to reach to my contact, I tried to restart it by press sleep/walk with sound button it did not work, I tried reset all setting it did not work, and I reinstall ios10 by iTunes and still freezing, so I really need some help to fix it please," faisal30 said.
"I spoke with a colleague today who had upgraded to an iPhone7. He has the same problem with the phone freezing and other glitches. Clearly this is an iOS problem. Hopefully, future upgrades will fix the issue," karabecht said.
"Same issue here. 6s on AT&T. Started with initial iOS 10 install and persisted through 10.01, 10.02 and 10.1. I have done multiple reboots, carrier resets and at least two wipe and restores. This is a real issue folks, stop trying to pretend it just needs a reset. For me closing and re-starting the app works about 80% of the time and re-booting the phone the rest (but only after closing the app). But it just freezes up again in 2-3 days. And yes, the Apple Store geek just blew it off saying Apple devices don't have problems like that." Airic499 complained.
Phone app crash is also being reported while answering calls via Bluetooth headsets, Forbes reported.
Is there a way to fix the unresponsive Phone app?
Some tech savvy device owners tried to reset (or reboot), clear wipe, carrier reset, soft restore via iTunes, but nothing seemed to fix the Phone app issue.
So far, the Cupertino-based company has not made any official comments on this report. Apple is known to remain silent on device issues and after conducting its internal investigation, it will release a statement on how the company will assist the users. If it is a serious hardware issue, it will launch free or concessional repair program, like it did with iPhone 6S battery problem and iPhone 6 touch disease issue before that.
Read more: Apple finally takes steps to fix iPhone 6 Plus 'Touch Disease' issue, reduces repair charges
It would be wise for Apple to make an official statement with regard to the Phone app issue, or else risk hurting brand image.
Also read: Here's how to identify malfunctioning iPhone 6S model
Keep an eye on this space for more updates.