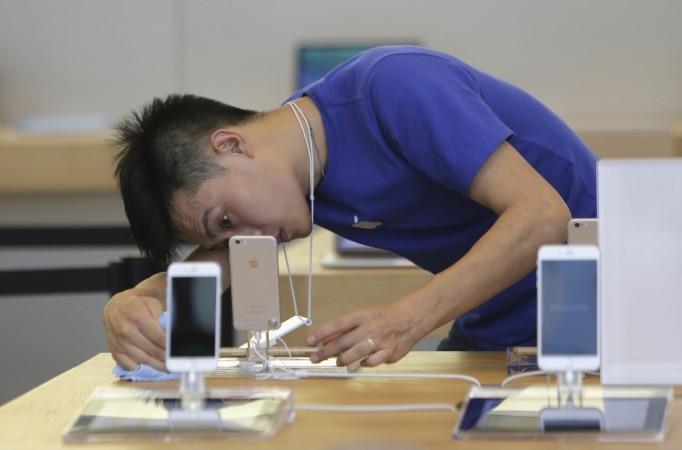 Apple, which is known for impeccable after-sales service to all its premium iDevices, faced severe criticism last month over the handling of malfunctioning battery reported in multiple iPhone models.
Several iPhone 6S owners complained that the device, despite having sufficient power (as per battery indicator), shut down abruptly.
Also read: Apple iOS 10.1.1 bug alert: Phone app glitch on iPhone 7, 6S, SE, 5S series causing call freeze [Is there a way to fix it?]
Taking note of the issue, Apple conducted an investigation only on the iPhone 6S and concluded that there was lapse in assembly procedure. It said that the battery was exposed to a tad more "ambient air" causing it to deteriorate faster resulting in random shutdown.
The iPhone 6S with faulty battery was reported to be manufactured in September and October of 2015. As a goodwill gesture, the company announced free cell replacement program covering all global regions.
Read more:Apple reveals how faulty battery got in to iPhone 6S [Here's how to claim free cell replacement]
However, it came to light that several other iPhone models— iPhone 5 (2012), 5S (2013), iPhone 6 & 6 Plus (2014), iPhone 6S Plus (2015) and iPhone SE (2016) – too were facing similar issues, but Apple chose to maintain a stony silence in terms of these devices.
In Apple's defense, these complaints on the Apple support forum, were overshadowed, as there as way too much complaints on iPhone 6S series. But Apple, which is known to have good after-sales service record, should not have brushed them under the carpet.
Apple's treatment of the older iPhone models dented the company's brand image, as China Consumers Association (CCA) sent a scathing letter to the Cupertino firm and urged it to include all the affected devices in the ongoing global battery replacement program for the iPhone 6S series.
Read more: China slaps notice on Apple over iPhone 6s battery problem; asks to extend replacement program to other models
Now, Apple has admitted that older iPhone models too are having facing malfunctioning and said that it would initiate new internal investigation to look in to the problem. The company has also promised to release a new dedicated software update with a diagnostic tool to the affected devices next week, which will send feedback on the device's battery functioning.
"To gather more information, we will be released next week iOS software update in an additional diagnostic function. This feature can collect information in the next few weeks, and this information may be able to help us improve the algorithm for managing battery performance and shutdown operations. If such improvements can be achieved, we will be delivered through further update software," Apple China said in a statement.
Keep an eye on this space for latest Apple related news.