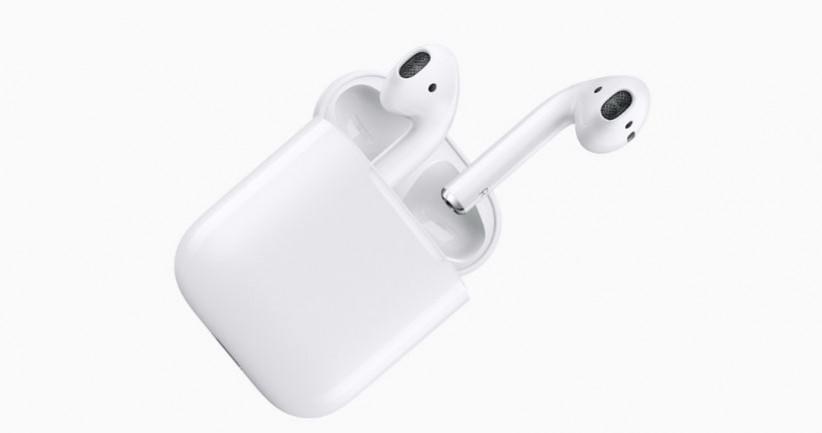 Apple's wireless earphones – AirPods -- which were unveiled along with the new iPhone 7 series, were supposed to be released in October, but for reasons unknown, the release was pushed to November. However, that too never materialised.
Now, a report has emerged that the AirPods will hit stores in a few weeks time, just ahead of Christmas. The information was reportedly divulged by Apple CEO Tim Cook to the consumer who pre-booked the AirPods.
Also read: Android-powered Nokia D1C tipped to come in 2 versions; key specification leaked
Mac Rumors, which claims to have received this email-conversation from a tipster, conducted a background check on the leaked mail and found it to be authentic. The email's full header seems to originate from Apple servers, which are used by company executives to respond to consumers' query.
Here's the Tim Cook's email conversation with a consumer:
Customer's comment: "Give us a release date. I really bought in to the wireless vision you painted. Now I'm stuck waiting with my EarPods but can't charge my 7 at the same time which I need to do at work. Let us know if it's a month or 6 months, because then I'll just buy some other wireless headphones."

Tim Cook's response: "Thanks for your note. Sorry for the delay---we are finalizing them and I anticipate we will begin to ship over the next few weeks."
That being said, these headers can be faked by anybody with a deep understanding of software programming. Hence, we urge our readers to take this report with the proverbial pinch of salt.
What's so special about Apple AirPods?
For those unaware, Apple AirPods come with optical sensors and accelerometers that work with the Apple's in-house built W1 chip to detect when earphones are in your ear, so they only play when you are ready to listen.
If the user removes the AirPods, iPhone automatically pauses the music. Users can also access Siri by double tapping the AirPods to select and control the music, change the volume, check your battery life or perform any other Siri task.
With an additional accelerometer in each AirPod, it intuitively knows if the user is speaking, enabling a pair of beam-forming microphones to focus on the sound of your voice, filtering out external noise to make your voice clearer.
Another interesting aspect of AirPods is its ultra-low power consumption. Apple W1 chip operates at one-third of the power of traditional wireless chips, enabling AirPods to deliver up to 5 hours of listening time on one charge. The custom-designed charging case holds additional charge of more than 24 hours of total listening time,ensuring AirPods are charged and ready to go anytime.
Apple AirPods comes with charging case in the package and costs $159 in US. In India, it will set you back by Rs. 15,400.