Google has drawn severe criticism over firing James Damore as several anti-Google Ads have popped-up in public places across the streets of Venice. Recently, a startup investor Alex Rubalcava who spotted the ads on benches and bus stops near the company's office in Venice had this to say: "Someone is in Venice is not happy about Google's firing of that memo guy. These are all over Santa Monica and Venice."
Some of these ads seem to be showing Google in bad light, in a negative comparison with Apple and Steve Jobs. Google has been criticised for firing James Damore, a former employee, who released a 10-page memo accusing the company of hiring large number of male employees to preserve its cultural biases and genetic differences.
The memo sparked widespread rage and heated debate among employees from various companies including Google, Uber, Yahoo, Airbnb, Microsoft, Facebook and Amazon. In a recent Blind survey, majority of the employees from these firms voted against Google's decision to fire Damore.
Quite surprisingly, Apple employees were split almost evenly with 51 to 49 employees favouring Google's decision to fire Damore. It is not yet known who has been posting these Anti-Google ads, following the incident.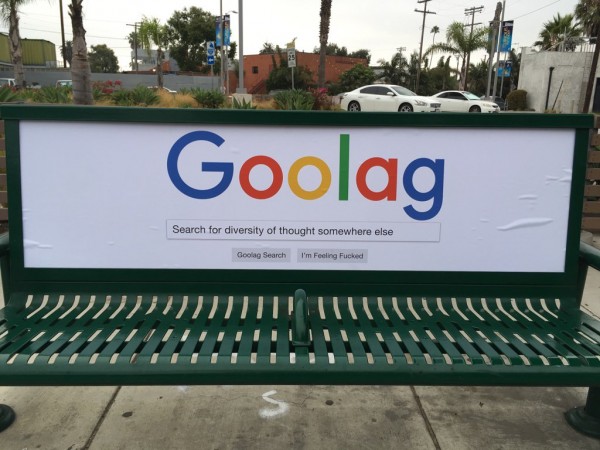 Meanwhile, Damore has appealed in a complaint against Alphabet to protect his rights under a provision of the National Labour Relations Act. Google CEO Sundar Pichai has been reprimanded by New York Times columnist David Brooks accusing him of mishandling the situation with Damore's dismissal.
Some of the notorious ads doing the rounds across the streets of Venice are as follows: "Think Different. Apple > Get Hired. Google > Get Fired." Another ad says: "Apple - Think Different. Google - Not So Much." The banner images are accessible to anyone, thanks to adra21 for posting them on Twitter.