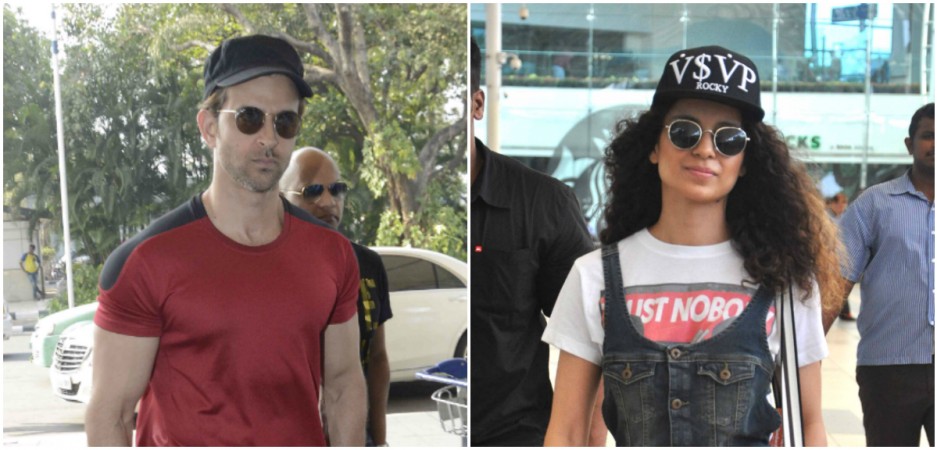 It looks like the entertainment industry is facing quite a lot of cyber crime cases. After Hrithik Roshan-Kangana Ranaut, another case has been filed with Mumbai Police's cyber cell over "criminal and stalkerish" emails.
The Viral Fever (TVF) got caught in a cyber crime case similar to Hrithik-Kangana controversy. Apparently, a senior member of TVF developed a fixation for advisor Vijay Nair of the Only Much Louder (OML) media enterprise, Mumbai Mirror reported. Nair filed a case with Mumbai's cyber cell department and alleged that he received "criminal and stalkerish" emails from an anonymous person, but the daily reported that it may be tracked to the TVF office.
However, a legal team of TVF informed Mirror that no direct complained has been filed against them.
Meanwhile, last week Aamir Khan's wife Kiran Rao filed a case against an imposter with the Cyber Crime police station at Bandra Kurla Complex. The imposter created a fake Facebook account of Kiran and posted few photos of the actress on the social networking site.
In her complaint, Kiran said that the impersonator chats with her friends, relatives and family members. A case has been registered regarding the same and police is investigating the matter.
Earlier, Hrithik-Kangana legal war took Bollywood by storm. Hrithik filed a case with Mumbai's cyber cell and claimed that an imposter has been using a fake email id to chat his fans and Bollywood celebrities. Hrithik filed a complaint on Dec. 12, 2014, against the imposter and said that he came to know about the fake ID only after Kangana mentioned that she has been communicating with him on the said ID.
The case took an ugly turn when Kangana referred to Hrithik as "silly ex," which resulted into series of allegations and speculations. The controversy took a legal turn when the two slapped each other with legal notices.