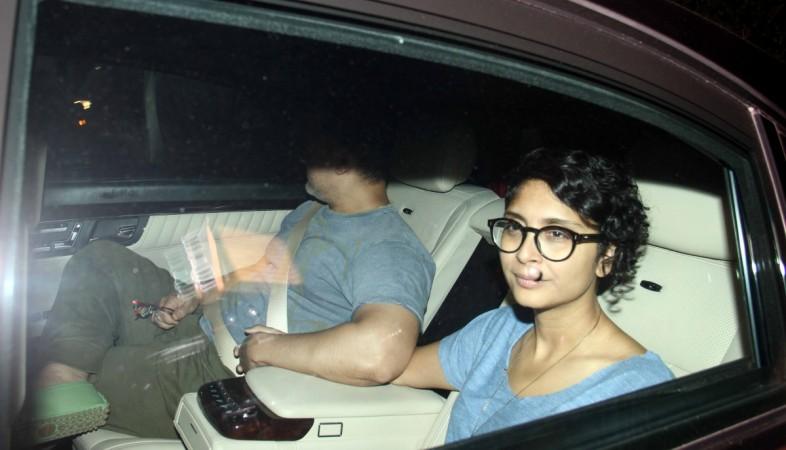 Aamir Khan's wife Kiran Rao has become victim to a cyber crime as an impersonator has been running a fake Facebook account by her name. The film-maker has filed a complaint with the Cyber Crime police station at Bandra Kurla Complex, according to Press Trust of India.
Kiran, in her complaint, said that the impersonator has uploaded her picture and has also been chatting with her friends and family members, the report said. Kiran is apparently not available on any social media platform like Facebook and Twitter.
Hrithik Roshan and Kangana Ranaut are having a legal battle that too has an alleged cyber crime case associated with it. Hrithik had earlier filed a complaint with the cyber crime police, alleging that an impersonator has been using a fake Email ID by his name.
Hrithik in an official statement had said that he had filed a complaint on Dec. 12, 2014, against an impersonator for using a fake Email ID (hroshan@email.com) by his name. Hrithik said that he came to know about the fake Email ID after Kangana Ranaut had claimed that she has been communicating with him on the said ID.
Rumoured to had been in a relationship earlier, Hrithik and Kangana used to allegedly communicate throw emails. However, the actor denied being in relationship with her and said that Kangana used to communicate with an impersonator on the fake Email ID.
Eventually, the issue went to the court and the two are currently embroiled in a legal case. The controversy had ignited more after some private emails, apparently exchanged between the two, were leaked online.