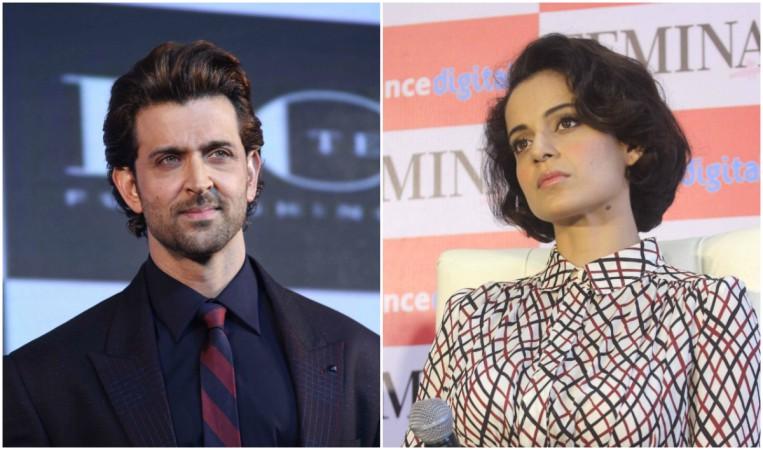 Hirthik Roshan and Kangana Ranaut's reported scuffle has been making headlines for quite long now. With a series of speculations, allegations and counter-allegations surfacing in regard to the controversy, Hrithik has finally come up with an official statement on the issue.
In a statement released in Mid-Day, Hrithik said, "Anything private that becomes public gives rise to speculation and unnecessary controversies simply because the general public are not privy to the whole truth. Out of respect for everyone involved, I followed the legal path to resolve the matter in question so as to keep it private. It was a breach of ethics to reveal the contents of a private legal notice. Dignified silence is dignified up to a point, but there comes a time when the silence needs to be broken to protect one's name, family and image. [sic]
"The crux of the matter if that the mail id hroshan@email.com does NOT belong to me. I had filed a complaint in this regard with Mumbai cyber crime cell on 12th December 2014 when I learnt of this impersonator communicating with the said person. I have absolutely NO CONNECTION with this ID. On 15th March we reactivated our complaint and the crime unit has made headway in tracking this person down. Once that is done this matter can be laid to rest. [sic]
"And finally, I believe that mental health is a grave and crucial issue, which merits serious discussion. I would never address it flippantly nor use it as a personal attack. I was requested to keep silent and I did so for 2 years. This will be my final statement regarding this matter. [sic]"
Earlier, Mumbai Mirror had reported Hirthik had issued a legal notice to Kangana, in which he had accused the actress of sending him as many as 1,439 emails — most of them "senseless, personal and absurd". The "Mohenjo Daro" actor had reportedly claimed his rumoured former girlfriend Kangana suffers from Asperger's Syndrome.
The report had also said Kangana had filed a legal notice against Hirthik as well, with some counter-allegations. The "Queen" actress had reportedly said Hirthik himself had given her his email ID, and had created this separate email ID to communicate just with her. She had also reportedly said Hrithik had hacked into her email inbox to delete the conversations so they did not affect his divorce proceedings with Sussanne Khan.