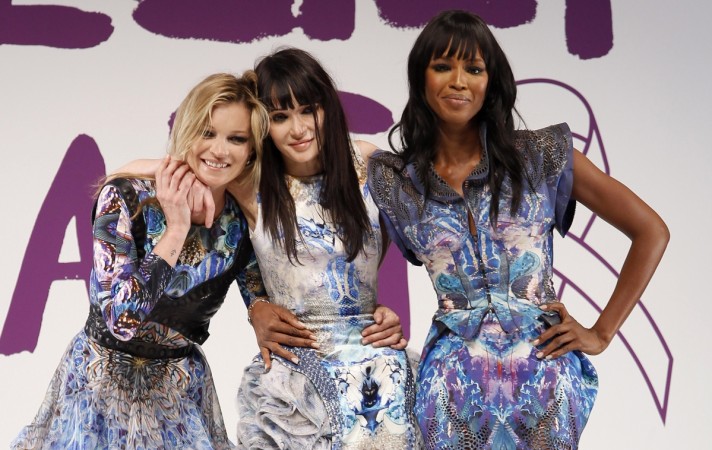 Annabelle Neilson was found dead on Thursday, several media outlets have reported. The model, who shot to fame after she joined the cast of Ladies of London, was 49 years old.
While the details about her death are still unclear, Daily Mail reports that she died on Thursday. The UK publication further reports that an ambulance was called to her house in Chelsea.
Speaking to numerous news publications, the London Metropolitan Police revealed that the death is not being treated as suspicious. They also told E! News that officers were rushed to her property on July 12 after they were informed about a woman "found deceased at the location."
The former model was last photographed a couple of weeks ago when she was attending Edward Spencer Churchill's wedding. He was the Duke of Marlborough's half-brother.
Neilson was a close friend of Kate Moss. Neilson eventually drew closer to the late fashion designer Alexander McQueen. She was his muse at the age of 22. The British aristocrat was the last person to see McQueen before his suicide. His death had left her devastated.
"He was my brother, my boyfriend, my soulmate. Most of the time people called me Mrs McQueen. Quite often we were sharing a bed," she told a UK news outlet in 2015.
Apart from Moss and McQueen, she was also friends with Jude Law, Naomi Campbell, and Richard Branson. She was also once married to Nat Rothschild, heir of banker Jacob Rothschild. Neilson shocked everyone when she eloped with Rothschild to Las Vegas and got married.
The former couple met at a beach in India. At the time of their split, reports revealed that Rothschild's parents disapproved of Neilson.
In her growing up years, Neilson was a heroin addict. However, she managed to get over her addiction.