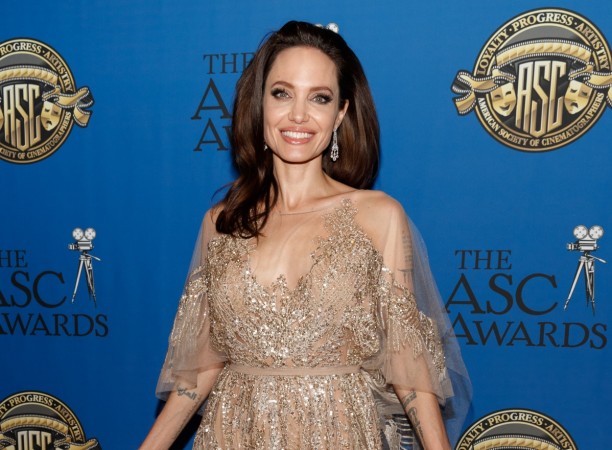 Angelina Jolie, post her split with Brad Pitt, has been rumored to be romantically involved with many. In the past, the Maleficent actress was rumored to be dating a few Hollywood A-listers including Drake, Johnny Depp etc. But dismissing all those speculations, the actress earlier admitted that she does not want to get involved in any relationship so soon.
But a recent Deadline interview revealed that the actress does not want "an empty life" as well. What could be the reason behind it?
During the interview, the 42-year-old actress said that she was like any other mom in the world trying to find the balance between her career and the kids. "We're all trying to find balance," she said.
In the interview, Angelina talked about the success of her directorial, the Cambodian film First They Killed My Father. She also spoke about the animated film The Breadwinner directed by Nora Twomey.
The Breadwinner, based on a best-selling novel by Deborah Ellis, tells the story of Parvana, a young Afghan girl, who cuts her hair and dresses like a boy to support the family after her father is sent to prison.
Asked how she balances her sense of social responsibility with little pleasures taken in storytelling, the Salt actress shares, "I think that's life, isn't it? I'm sure you're the same as a person. You have your creative, and you have your work, and every day of your life is going to be about somehow growing as a person. Somehow feeling you can contribute to the extent that you can get tribute."
Jolie, who seems to be quite close to the director Nora, said when the duo spends some time together, "we spend most of our time just talking about being moms, and I think that's the balance."
She further explained: "We're all trying to find balance, as people. I think to be a balanced person, you have to find those things that you just purely enjoy."
"But, of course, if you aren't participating in the bigger picture of life, and in being somehow useful, and you aren't doing something and growing, then really, you'll find you're not very happy. Really, you'll have quite an empty life."
Also, in the interview, Brad Pitt's former wife confirmed that she will be shooting for Maleficent 2 very soon.