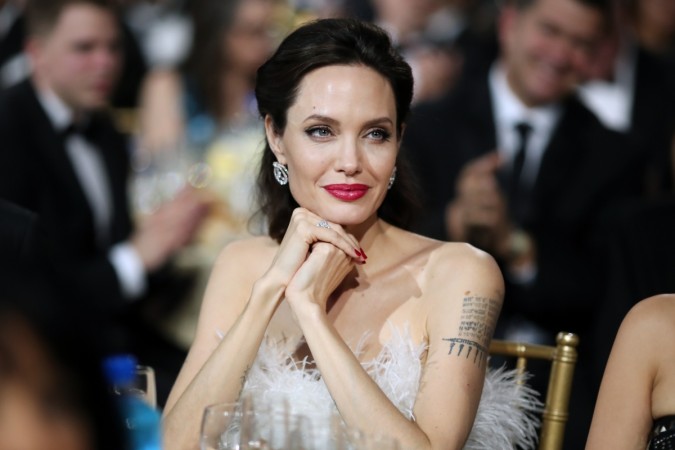 Angelina Jolie's critically acclaimed Cambodian film First They Killed My Father will not contend for Oscars 2018. And, according to a report by OK! Magazine, the actress has not taken the snub very well.
Also read: Angelina Jolie dating PraCh Ly? Source reveals the truth behind the rumour
Jolie's passion project for Netflix was the official entry for Cambodia in the Best Foreign Language Film category. The film was previously nominated at the various prestigious film festivals. But the tabloid claimed that the actress felt devastated as the Oscar nomination "would have been vindication amid the stress of her split from Brad Pitt."
"Angie campaigned hard for her film, hitting the awards circuit and giving interviews. She's wrecked to be out of the running. Directing means more to Angie than acting ever did. She takes her filmmaking very seriously," a dubious insider told the magazine.
The insider also added, "An Oscar nod would have been a triumph for her. She's absolutely devastated."
However, Gossip Cop sources claimed that the news is not true. The fact-checking website stated that the Netflix movie was a passion project for the Salt actress. She does not make a film for the sake of getting validated with a gold statuette.
They further explained that Jolie was inspired to direct the movie because she was compelled by the story of Cambodia's genocide under the Khmer Rouge regime as her oldest son Maddox hails from the country. He was even credited as the executive producer for the movie.
Although the Oscar snub was nothing new as the Academy of Motion Picture Arts and Sciences revealed the nine finalists in the category in December 2017 and in which Jolie's film could not make the cut.
Written by Jolie and Cambodian author and activist Loung Ung, First They Killed My Father is an adaptation of Ung's memoir of the same name. The movie revolves around Ung's life and her survival of the deadly Khmer Rouge regime from 1975 to 1978.