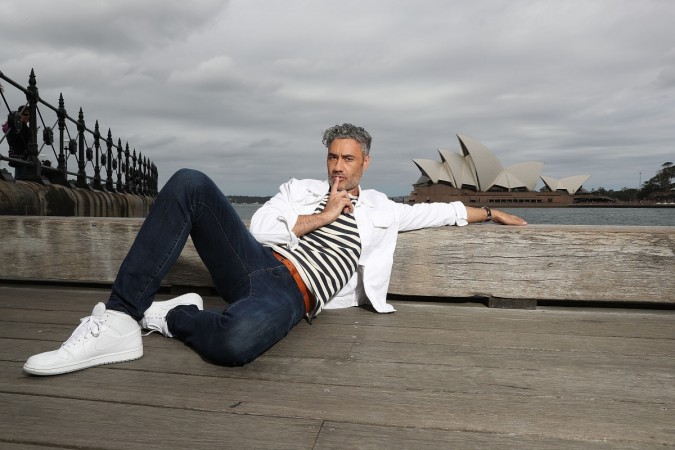 The Oscar nominations of 2018 were announced earlier this week, revealing that the X-Men movie Logan had made history. It became the first superhero movie to be nominated for Best Screenplay by the US Academy of Motion Picture Arts and Sciences.
However, the internet was stunned by the fact that two big movies of 2017 – Wonder Woman and Thor: Ragnarok – did not get a single nomination. Both movies created Oscar buzz following their release and many hoped that they would at least earn a technical nomination.
Also read: 'It's a shame,' say furious fans over Logan's 2018 Oscars nomination, Wonder Woman snub
But the snub left fans furious. While Patty Jenkins hasn't reacted to the snub yet, Thor: Ragnarok director Taika Waititi took a massive dig at the Academy for not considering the Marvel movie.
Congratulating those nominated this year, the director joked: "Congrats to @kumailn @emilyvgordon @JordanPeele @edgarwright @RealGDT and all the other @_________'s on your Oscar nomnoms! Very proud to be your mentor and inspiration and basically the unacknowledged reason for all your success! Go us! We did this!"
In the tweet, the director was referring to those associated with movies like The Big Sick, Get Out, Baby Driver and The Shape of Water. Edgar Wright, who penned Baby Driver, gave the director a tongue in the cheek response. "Oh I see. Taika 'All The Credit' Waititi strikes again," said the man behind the movie nominated in three categories.
However, he was shot down by Waititi with the perfect comeback: "I helped Edgar compose this tweet."
Superhero movie fans are furious over the snub this year. Although earning the prestigious nomination, X-Men fans were furious that Logan was considered as a frontrunner for the Oscar in only one category.
Despite the sole nomination, Deadpool actor Ryan Reynolds felt the movie did deserve to compete for the award. Taking to Twitter, the actor congratulated the makers of Logan for the nomination with a hilarious love note of sorts.
His tweet read: "An impossibly long, lingering hug to @mang0ld, @scottfrank and @andmichaelgreen on their #oscar nomination for LOGAN! Script was so good it would have worked even if you hadn't bothered to film it."
Fans were left laughing, with a few quickly decoding his tweet as a dig at Hugh Jackman. "This is the most Ryan way of saying Hugh Jackman had nothing to do with its greatness," read a tweet.
"Just when you thought long lingering hugs in Hollywood were a thing of the past," reacted another.
Fans are still mad that neither Hugh Jackman nor Sir Patrick Stewart were nominated this year.
The Oscars 2018 winners will be announced on March 4.