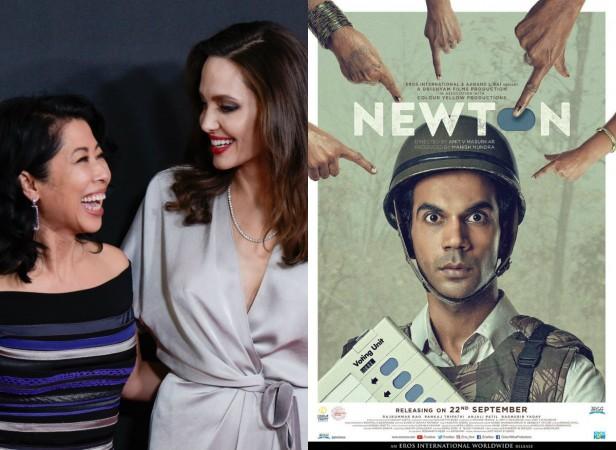 The Academy Awards has just announced the final contenders for Best Foreign Language Film and officially brought an end to India's run at the Oscars 2018. The final list does not feature India's submission of Rajkummar Rao's Newton, released a few months ago.
According to the announcement, even Angelina Jolie's critically acclaimed film First They Killed My Father has not made the cut. First They Killed My Father was submitted as Cambodia's entry. Another possible Oscar contender, France's BPM, was left off the list.
The Academy of Motion Picture Arts and Sciences revealed the nine finalists in the category on Thursday. While the final list is yet to be announced, the nine movies that have entered the final round and are considered for one of the five slots include:
Chile, A Fantastic Woman, Sebastián Lelio, Director
Germany, In The Fade, Fatih Akin, Director
Hungary, On Body And Soul, Ildikó Enyedi, Director
Israel, Foxtrot, Samuel Maoz, Director
Lebanon, The Insult, Ziad Doueiri, Director
Russia, Loveless, Andrey Zvyagintsev, Director
Senegal, Félicité, Alain Gomis, Director
South Africa, The Wound, John Trengove, Director
Sweden, The Square, Ruben Östlund, Director
The final list will be announced on January 23.
As for India, if Newton received a nomination; the movie would have been India's fourth nomination in the history of Oscars and would have been the first movie to be nominated since Aamir Khan's Lagaan.
For those who don't know, Newton is a political satire following the story of an honest election officer's attempt to conduct a free and fair poll in a conflict-hit area of Chhatisgarh.
Jolie's First They Killed My Father snub comes as a surprise considering it turned out to be a favourite among viewers and also received a Golden Globe nomination earlier this week. The Netflix film is co-written, produced and directed by Jolie. It is based on Cambodian activist Loung Ung's memoir of the same name and witnesses the country's Khmer Rouge takeover from the perspective of a five-year-old Cambodian girl.
The film has received rave reviews and holds an aggregate score of 88 percent on Rotten Tomatoes.