Millions of smartphone users are eagerly waiting for the public release of Android P. While Google is still testing the new software, there are some users who have already got access to Android 9 in its beta form and the third beta version of Android P has been rolled out to show a near-final version to beta testers ahead of public release.
Google rolled out Android P Beta 3/ Developer Preview 4 to all Pixel devices. The latest update includes some bug fixes and system optimisations that enhance the user experience ahead of a public release sometime in October. There aren't any visual changes that we can see in the Android P DP4 update, but Google says it is very close to the final version.
If you've enrolled for Android Beta programme and already received the Android P Beta 2 then the beta 3 version will be available as an OTA. Users of Pixel devices will receive a download notification, as we did on our Pixel 2 XL on Monday. The steps from there on are pretty simple – tap on the notification, select download and install and patiently wait for the automated process to complete.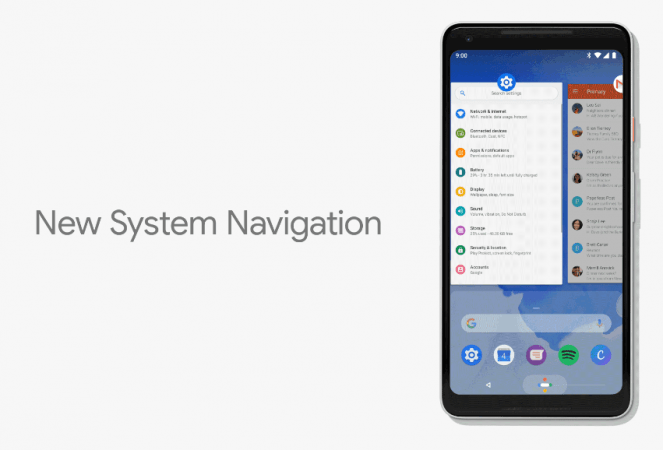 The Android P Beta 3 is over 250MB, which is why we recommend using a stable Wi-Fi before initiating the update. But if you wouldn't mind exhausting your daily limit, downloading over cellular data won't do much harm. Once the update is downloaded and installed, which should take a few minutes depending on the speed of your internet, restart the phone.
The changelog for the Android P Beta 3 isn't extensive. It includes the July 2018 Android security, but app developers have a lot to make note of in the latest build.
"With the Beta 3 system images and updated build tools, you've got everything you need to test your apps or extend them with Android P features like multi-camera support, display cutout, enhanced notifications, ImageDecoder, TextClassifier, and many others. In your testing, make sure to account for App standby buckets, privacy restrictions, and restrictions on non-SDK interfaces," Google explained in the Android developers blog on Monday.
If you're using one of the non-Pixel smartphones, the Android P Beta 3 will be rolled out to Essential PH-1, Nokia 7 Plus, OnePlus 6, Oppo R15 Pro, Sony Xperia XZ2, Vivo X21, Vivo X21 UD, and Xiaomi Mi Mix 2S in the coming weeks. Stay tuned for updates.