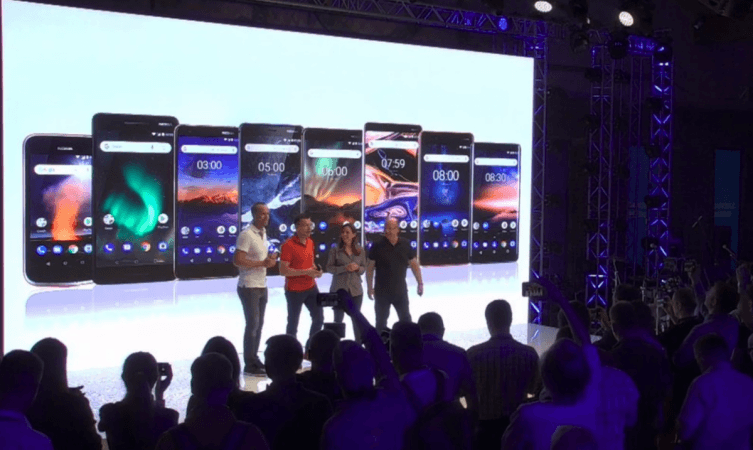 Google's Android software is the most widely used mobile OS in the world, which also makes it a big deal for its users even for the smallest of the changes. But the annual upgrade to Android is the most anticipated event where Google brings in the biggest and the most exciting changes. After Android Oreo, it's time for Android P to breathe new life into old smartphones.
But there's just one problem. Unlike Apple's iOS software, not all Android smartphones are eligible for Google's latest software updates. So if your smartphone is older than 2-3 years, the chances of getting Android P are quite slim.
On the brighter side, if you're a Nokia smartphone user then Google's next Android update is going to be available once the rollout begins. HMD Global Oy, the Finnish company that owns Nokia's brand name for smartphones, has confirmed that all Nokia phones will be updated to Android P regardless of their price range.
Neil Broadley, HMD's global marketing manager, revealed that all Nokia phones, ranging from entry-level Nokia 1 to high-end Nokia 8 Sirocco, will be updated to Android P, Android Authority reported. Nokia smartphones that were launched in 2017, including Nokia 3, Nokia 5 (2017), Nokia 6 (2017) and Nokia 8, will also be updated to Android P and the Nokia 1 and Nokia 2.1 handsets will get Android P (Go Edition) when the new software arrives.
Nokia smartphones released in 2018, including the newly announced Nokia 2.1, Nokia 3.1, and Nokia 5.1, will naturally be upgraded to Android P as a part of two-year update guarantee for flagship and Android One devices.
The confirmation of Android P for all Nokia smartphones to date is a testament to the company promise of "pure, secure, and up-to-date" software. The company has heavily broadcasted its intent on delivering the latest software updates at the earliest.
For instance, Nokia 7 Plus was one of the few smartphones to be compatible with Android P Beta. Nokia 2, the company's affordable Android Go-powered smartphone, is getting Android 8.1 Go edition next month.