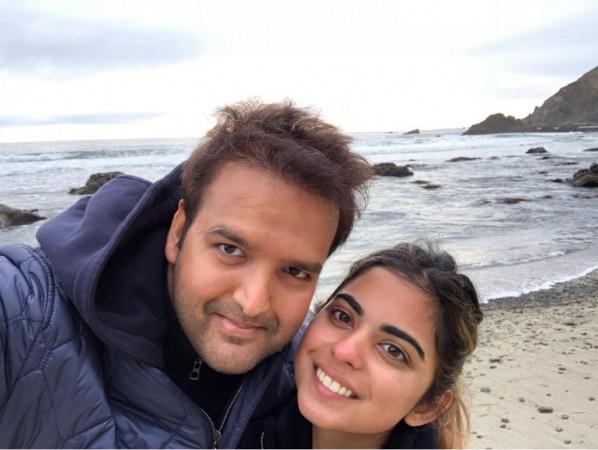 After Akash Ambani, now it's wedding bells for Mukesh and Neeta Ambani's daughter Isha. Akash's twin will marry her longtime friend Anand Piramal, son of Swati and Ajay Piramal, in December this year.
Anand and Isha have known each other for long and both the Ambani and Piramal family share a strong bond of friendship for over four decades.
According to reports, Anand proposed to Isha over the weekend in Mahabaleshwar, a hill station located in the Indian state of Maharashtra. The couple later celebrated the occasion with both the family members, including Nita, Mukesh, Swati and Ajay, Isha's grandparents, Kokilaben Ambani and Purnimaben Dalal, Isha's twin brother Akash, younger brother Anant, and Anand's sister Nandini.
Who is Anand Piramal and how much is his net worth?
Anand is the founder of Piramal Realty, a real estate company in India. Anand's net worth is not known, but his real estate company raised about Rs 2,700 crore from the worldwide funding corporations such as Goldman Sachs and Warburg Pincus, Times Now reported.
This year, the company sold around more than 250 flats, which is said to have fetched Rs 1,500 crore at South Mumbai. Anand also founded a start-up Piramal eSwasthya, a rural healthcare initiative that treats 40,000 patients a day.
He is also an executive director of the Piramal Group and was the youngest president of the youth wing of Indian merchant chamber. He holds a bachelor's degree in economics from the University of Pennsylvania and has done masters in business administration from Harvard Business School.
This year, Hurun India awarded him the Hurun Real Estate Unicorn of the Year 2017 and Hello! magazine awarded him Young Business Leader award.
#Repost VOGUE India More celebrations at the Ambani household! Isha Ambani, director at Reliance Jio Infocom and Reliance Retail and Anand Piramal, executive director of the Piramal Group got engaged this weekend. ???‍❤‍? pic.twitter.com/UhfpQYk8z4

— Isha Ambani (@ambani_isha) May 7, 2018
As of 2017, the Piramal family's net worth was said to be $5.4 billion, according to Forbes. And according to Forbes 2018, Ajay Piramal's net worth is estimated to be $4.6 billion. He was named as the 22nd billionaire in India this year by Forbes.
Isha Ambani's net worth

Isha, on the other hand, was listed at the second position by Forbes magazine in the list of The World's Billionaire Heiresses (To Be). According to a report, Ambani's daughter net worth is estimated to be around Rs 765 crore (USD 115 million).