Akash Ambani, the eldest son of the Indian business tycoon Mukesh Ambani, got engaged with diamantaire Russell Mehta's daughter Shloka Mehta at a private ceremony in Goa, March 24.
The engagement pictures started making rounds on social media Saturday evening after the event took place.
According to various reports, Akash proposed Shloka at sunset during a get-together. The celebratory event was later joined in by Mukesh, his wife Nita Ambani, and children, Anant and Isha. Shloka's family members were also present at the event, Economic Times reported.
"Mukesh and I have given a very strong foundation to our kids and even larger wings to fly – they have the freedom to take decisions for themselves and of course, choose whom they would want to spend the rest of their lives with. Marrying the one you love is gratifying and heart-warming." Nita Ambani was quoted by the ET as saying."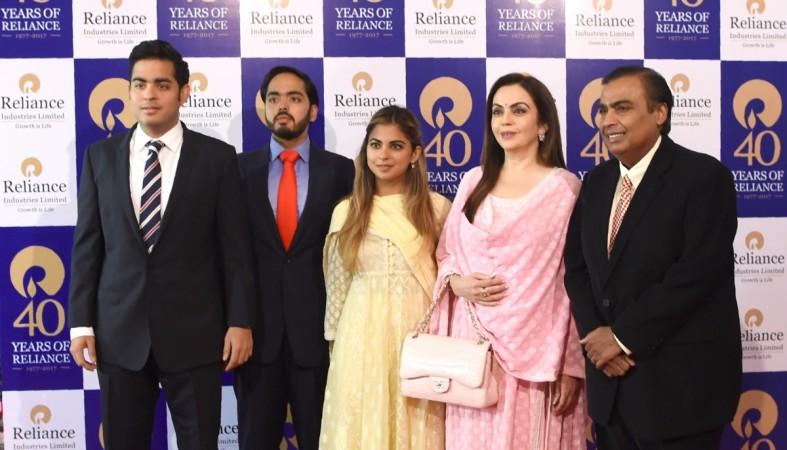 "I have known Shloka since she was four and we are all delighted to welcome her to our home and our hearts," she added.
Shloka Mehta graduated from Princeton University with a degree in Anthropology followed by a Master's degree in Law from the London School of Economics and Political Science.
The young businesswoman is also the co-founder of ConnectFor, which helps non-governmental organizations get volunteers in Mumbai. She is also the director of Rosy Blue Foundation which is one of the largest diamond trading companies in the world, the daily reported.
Akash Ambani graduated from Brown University and has been a pivotal part of the Reliance's Jio venture. The 27-year-old businessman is also the Chief of Strategy of the company and has played a significant role in the rise of Reliance Jio in the telecom industry.
The couple has been friends since their childhood days as they studied together at the Dhirubhai Ambani International School located at Bandra Kurla Complex in Mumbai.
According to reports, the wedding bells are set to ring later this year, although there has been no confirmation on the dates from either family yet.
Here are the pictures: