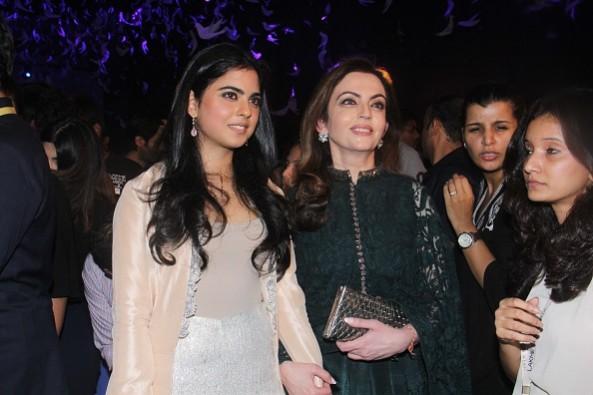 Nita Ambani is the wife of the richest Indian, Mukesh Ambani, and the chairperson and founder of Reliance Foundation, but she made sure to pass her middle-class values to her three children – Anant, Akash and Isha.
Anant, Akash and Isha might come from the richest Indian family, but they had a simple lifestyle, thanks to their mother. Nitu lived in a traditional joint family and passed on the same values to her kids.
Also Read: The salary of Mukesh Ambani's driver will leave you SPEECHLESS
Mukesh and Nita's three kids have been "brought up to respect people, values and money." And busting the myth about her kids' lavish lifestyle, Nita revealed that her kids used public transport when they were in college and used to get Rs 5 as pocket money when they were in school.
In an interview with iDiva in 2011, she shared a funny incident and talked about her kids pocket money.
"When my kids were still young, I'd give them Rs 5 each every Friday to spend in the school canteen. One day, my youngest, Anant, came running into my bedroom and demanded he be given Rs 10 instead. When I questioned him, he said his pals in school laughed whenever they saw him take out a five-rupee coin saying, 'Tu Ambani hai ya bhikari!' Mukesh and I couldn't help but crack up."
She also revealed that before marriage, the chairman, managing director and largest shareholder of Reliance Industries Limited travelled in a BEST bus.
"When Mukesh and I were seeing each other, he would pick me up in his Merc. One day, I asked him to see my mode of travel and we took a BEST bus. I'm glad that my kids have also used public transport for their college trips. Life is about being aware of things around."