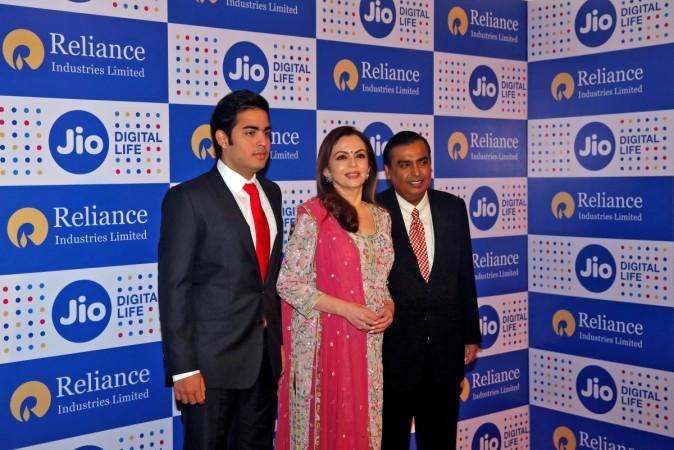 Akash Ambani, son of the richest Indian Mukesh Ambani, will get married this year, according to reports. The eldest son of Mukesh and Nita Ambani may soon be betrothed to Shloka Mehta, the daughter of the diamantaire Russel Mehta.
According to reports, both the families are expected to make an engagement announcement soon. The families are keeping the news under wraps, but many in close business and family circles have been congratulating the couple.
The engagement will take place anytime soon and the wedding will happen in December.
"No dates of either the wedding or engagement of Akash Ambani have been finalized. As and when any good news is to be shared, the family will be delighted to share with everyone," the Press Trust of India quoted a source as saying.
"Importantly and to reaffirm that as and when any wedding is finalized, it will only be in India," the source added.
Shloka is the youngest daughter of Russell Mehta and Director of Rosy Blue Foundation, one of the country's leading diamond companies. She is also the co-founder of ConnectFor volunteer organization.
"Shloka is a very charming girl, extremely cultured and its difficult to say which of the two families is lucky with this upcoming marriage," IANS quoted a family friend as saying.
Akash and Shloka are both alumni of the Dhirubhai Ambani International School (DAIS) in Mumbai's Bandra Kurla Complex (BKC). After schooling, Akash went to Brown University for further studies and Shloka went on to study anthropology at Princeton University.
She also completed her Masters in Law from the London School of Economics and Political Science.
She is the youngest of three siblings of Russell Mehta and Mona, who are said to be the close relative of the controversial diamond merchant and jeweler Nirav Modi, who is under the scanner after the alleged Punjab National Bank (PNB) fraud case of Rs 11,400 crore.