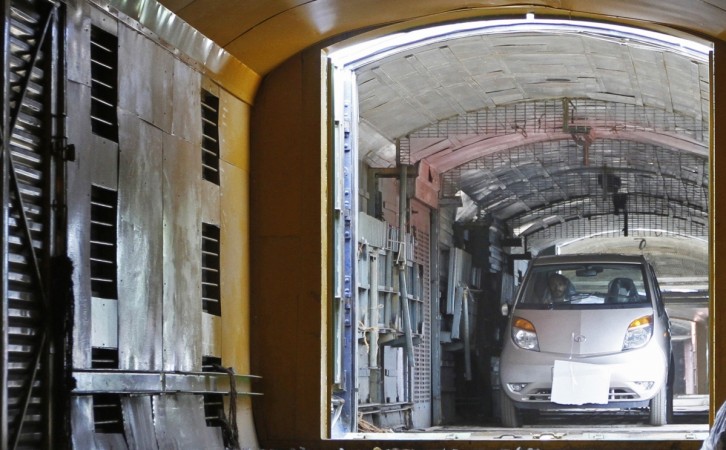 Tata Nano, the decade-old small car from from the stables of Tata Motors may have got too dated for the market, but the company is still hoping to cash in on growing possibilities for an electric car emerging from the Nano's insignificant wake.
Over the weekend the company had confirmed to the New Indian Express (NIE) that it would not phase out the Nano, but look at alternate avenues to reposition the car. "We cannot phase out this car. Sentiments of the company, Ratan Tata and shareholders are attached to it. We are looking at how it can be repositioned," the newspaper said in a report, quoting Satish B Borwankar, chief operating officer, Tata Motors.
The Nano, which is produced at Tata Motors' Sanand plant in Gujarat, shares the production line with Tigor and Tiago, the latest models from the company stable. Faced with tepid demand for the Nano and high demand for the other two cars, the company has been focusing on rolling out the latest models.
Borwankar told NIE that 1,000 Nano cars were sold every month on average, but sales in 2016-17 plummeted to 7,591. In June, Nano sales hit their lifetime low of 167, forcing Tata Motors to consider repositioning it.
On August 22, Tata Sons Chairman N Chandrasekaran had stated at the company's AGM that issues needed to be sorted out, and the company would take a call on which car needs to be stopped.
The newspaper quoted sources as confirming that later during the week, the company conducted a test of an electric Nano at its test track in Coimbatore. Chairman emeritus Ratan Tata, whose pet project the car is, was also present, the NIE report said.
Tata Motors has struggled to retain a foothold in the passenger vehicles segment even as South Korean, Japanese and European car makers have increased their market share in the small and medium-sized car market. Tata Motors has down the years been pushed from third place to eighth in terms of sales.
"Recently we have managed to become the fifth largest in passenger vehicle sales and in the next couple of years we will again be the third largest," Borwankar told NIE.
As sales went into a decline, Tata Motors' suppliers shifted to other car makers. The company has initiated steps to have adequate suppliers for the segment. Apart from this, company executives are meeting dealers individually to restore confidence, according to the NIE report.
The strategy to get back into third place involves introducing new car models. It is also expected that after terminating its agreement with Volkswagen, Tata Motors will develop on its own the advanced modular platform that is designed to lower production costs.