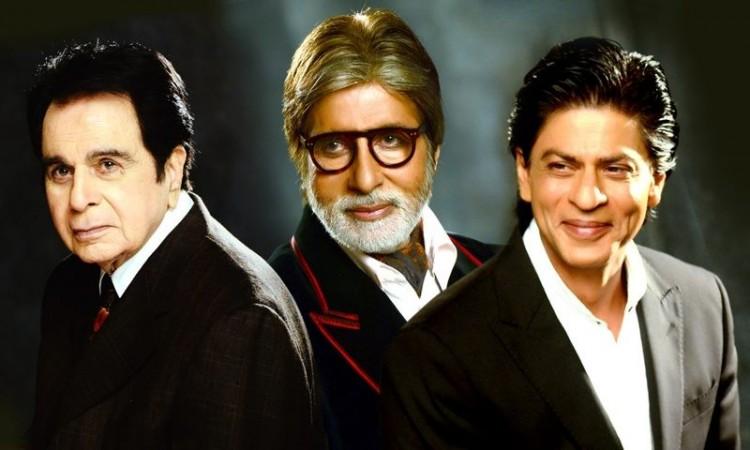 Bollywood megastar Amitabh Bachchan has been voted the 'Greatest Bollywood Star' in a poll conducted by Eastern Eye, a British Asian weekly newspaper.
The newspaper had compiled a list of '100 Greatest Bollywood Stars' on the occasion of Indian Cinema's 100th anniversary.
The 70-year-old megastar is considered to be one of the pillars of Bollywood and as the greatest, most influential personality in the film industry. The actor, in a career spanning 40 years, has acted in more than 180 films.
"If you take longevity, impact, number of fans and varied body of work into account then Amitabh Bachchan is the greatest movie star in the history of global cinema. No other movie star has remained at the very top for as long as he has or made a positive impact on the lives of so many," said Asjad Nazir, South Asian showbiz editor of the magazine.
The survey for the greatest Bollywood stars was conducted by using audience votes through social networking sites, box office figures, cinematic impact and critical acclaim, the newspaper said.
Veteran actor Dilip Kumar made it to the second spot followed by Shah Rukh Khan in the third position.
Bollywood diva Madhuri Dixit grabbed the fourth spot. The 46-year-old actress topped the poll among Bollywood actresses.
"I am proud to be a part of that and I am also proud to be a part of the whole movement where cinema is getting better and we are trying to do something different," Madhuri told the newspaper.
The Show-Man of Bollywood, Raj Kapoor, rounded off the top five list of greatest stars. Nargis, who is one of the greatest actresses in the history of Indian Cinema, landed in the sixth position.
Other Bollywood biggies who rounded off the top 10 list include Dev Anand, Waheeda Rehman, Rajesh Khanna, and Sridevi in the last spot.