The aviation sector is going through a tough time over the rising competition, adverse effect of foreign exchange and high fuel prices to name a few. In tune, full-service carrier Jet Airways too has been facing a cash crunch and has reportedly been permitting pilots to quit without a notice period.
Sources told the Economic Times that several pilots have opted to leave due to the uncertainty around the future of the airline and the carrier is reportedly not asking them to serve a notice period, which is usually of about six months.
In the last few months, about 50 pilots are said to have quit and most of them reportedly left just 48 hours after resigning. In addition, most of these pilots were of Jet's ATR planes, three of which have already been grounded.
The Naresh Goyal-owned carrier is known to have about 16 ATR aircraft (including the three grounded) and plans to put six out of operation soon.
However, Jet Airways has refuted these claims and said that reports on the departure of its employees are not accurate and that the attrition is within industry limits. "We strongly refute observations regarding the indicated numbers, timeframe as well as the nature of crew departures. Attrition is a part of any organisation and at Jet Airways, it is well within industry norms. The company respects the personal decisions of its employees to pursue opportunities outside the organisation," a Jet spokesperson told ET.
The carrier also added that Jet continues to operate as usual "with rising on-time performance, reflecting growing operational reliability."
The airline has been making news for a while now, and has also not been able to pay its employees on time. In August, it was being said that Jet had asked its pilots to take a pay cut of up to 25 percent, which was then met with resistance. It was said that the percentage would depend on the earnings of the employees and range from 5 percent for those who earn about Rs 12 lakh per annum to 25 percent for those who earn Rs 1 crore and more a year.
However, Jet refuted these reports.
The carrier is said to have done the same even in 2017, asking its junior pilots, who joined the brand in 2016, to take a 30 percent pay cut or leave. Jet was said to have made a few changes to the pilots' contracts, making it mandatory for them to take 10 days of leave in a month apart from their weekly offs, which in turn would result in a 30 percent reduction in their salaries.
The pilots were given until the end of July to make a decision.
"As a valuable asset to the company, we would like to ensure your continued employment while simultaneously balancing our cost structure. As an interim measure, we shall be offering you a Lifestyle Work Pattern which entails 10 days block off per month with the appropriate remuneration. This will be effective August 1," the private full-service carrier had told its employees in a note, according to Reuters.
"In case you do not wish to accept the above terms and desire to seek alternate opportunities, within the industry or outside, you may revert by July 31, 2017. In such a case, we shall assist you by facilitating the necessary formalities as may be required."
Aviation sector yet to see the worst?
It is not just Jet Airways that is witnessing a slump in its business. On Wednesday, October 24, InterGlobe Aviation Ltd, the parent company of IndiGo Airlines, reported a loss of Rs 652.1 crore in the quarter ended September 2018, as per a regulatory filing.
This is the first time the airline has reported losses since its listing in November 2015. IndiGo is the country's largest carrier with a market share of over 40 percent and in the same period last year, it has reported a profit of Rs 551.6 crore.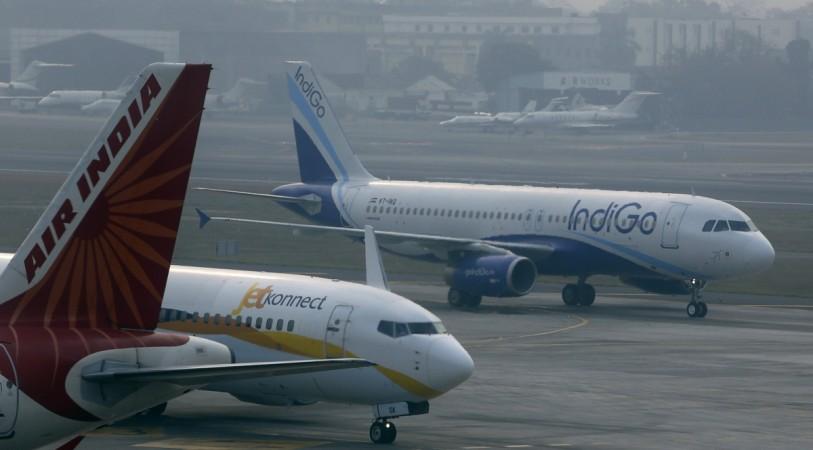 And now, rating agency Crisil has said that airlines in the country are likely to post the steepest losses in a decade this fiscal year. The agency has said that 35-40 percent of the costs incurred by the airlines can be attributed to high aviation turbine fuel, while another 30-35 percent will be over aircraft, engine rentals and maintenance expenses.
"At an estimated Rs 9,300 crore, the industry's losses at the ebit (earnings before interest and tax) level would surpass the Rs 7,348-crore blow it was dealt in FY14. That was followed by three good years through FY18, when carriers reeled in an aggregate profit of '4,000 crore on average at the Ebit level," the report said.
Meanwhile, these expenses will then be passed on to flyers. To offset the cost, airlines are expected to raise airfares by about 12 percent.