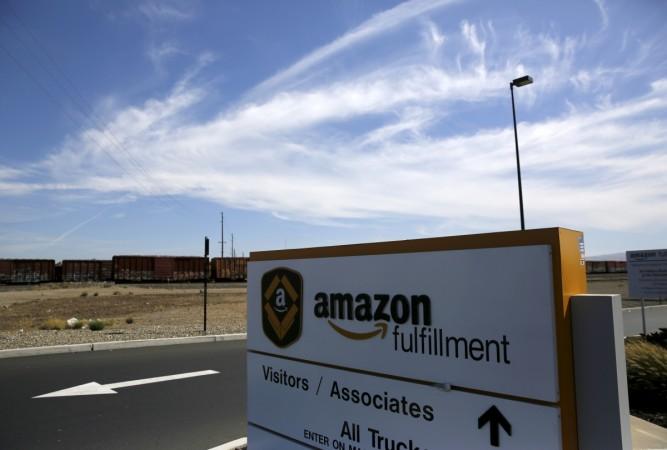 E-commerce major Amazon is keen to set up its second-largest global delivery centre outside the United States in Hyderabad, India. This could attract a slice of its proposed investments to the tune of $2 billion (about Rs 13,460 crore) into India.
The latest move reportedly comes after the Seattle-based company decided to build its largest warehouse near Hyderabad city. The warehouse would be spread across area of 2,80,000 square feet, the Economic Times reports.
"The state government has allotted a 10-acre land to Amazon where it proposes to build 2.9 million square feet development centre to house a 13,500 member strong team. The current headcount at Amazon development centre at Hyderabad is around 1,000 across multiple offices," a senior Telangana bureaucrat was quoted as saying by the publication.
Amazon is the second major firm to choose the Telangana capital for its venture. Earlier, Apple had opted for the city to set up its largest technology development centre outside the U.S., Business Standard reports.
Meanwhile, Google is reportedly planning on setting up a huge campus in Hyderabad.
Amazon also has 30,000 square feet of space rented out in Bandra-Kurla Complex (BKC), Mumbai, and another 1.2 million square feet of office space leased out in Bengaluru.
The e-commerce giant will lay the foundation stone for the global delivery centre near Hyderabad on March 30, which is likely to witness attendance of its senior vice-president David Zapolksy and vice-president John Morgan, a senior government official told the publication.
"The land for the facility at Hyderabad is currently under a long-lease with the government of Telangana," Jayesh Ranjan, Telangana's IT secretary, was quoted as saying by ET.
[1 lakh = 100,000 | 1 crore = 10 million | 100 crore = 1 billion]