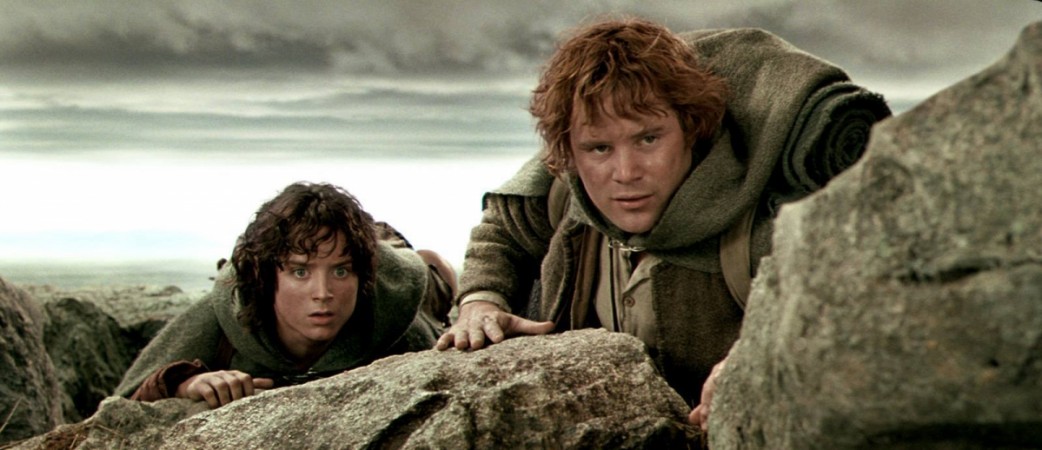 For everybody who has felt deprived over the years because the last instalment of The Lord of the Rings franchise came out almost five years ago, Amazon has some really brilliant news. On Monday it was announced that Amazon had obtained the television rights for the LOTR book series.
A brand new LOTR TV series is arriving very soon!
Also read: 'Lord of the Rings' actor Andy Serkis turns 52: 5 most famous motion-capture roles played by the actor
The deal involves a multi-season commitment and also a potential spin-off. The tales Amazon is going to showcase will "explore new storylines preceding The Fellowship of the Ring," according to a press release.
"The Lord of the Rings is a cultural phenomenon that has captured the imagination of generations of fans through literature and the big screen," Sharon Tal Yguado, head of scripted series for Amazon Studios, said in a public statement.
"[We] are thrilled to be taking The Lord of the Rings fans on a new epic journey in Middle Earth," she added.
So far, it has been revealed that the production will be undertaken by Amazon Studios, in cooperation with the Tolkien estate and trust, HarperCollins, and the Warner Bros. division New Line Cinema.
"We are delighted that Amazon, with its long-standing commitment to literature, is the home of the first-ever multi-season television series for The Lord of the Rings," said Matt Galsor, who represents the Tolkien estate and trust and HarperCollins, in his statement.
The e-commerce giant's CEO Jeff Bezos said this is in a way his quest for the platform to find its very own Game of Thrones. And what better way to pursue that goal than to bring back a franchise whose movies starring Elijah Wood and Orlando Bloom grossed $6 billion worldwide?
Matt Galsor also claimed in his statement that "Sharon and the team at Amazon Studios have exceptional ideas to bring to the screen previously unexplored stories based on JRR Tolkien's original writings."
In simpler terms, the deal gives Amazon the liberty to go beyond whatever has been mentioned in the journey of Frodo Baggins. And sure enough, while the possibilities of spin-offs are endless, fans have their own speculations and theories about the venture.
Amazon making a LOTR prequel TV series and if they don't call it THE PHANTOM MINAS what are they even doing

— Glen Weldon (@ghweldon) November 13, 2017
I don't mind this Amazon / LOTR news - maybe we can finally see some women in Middle Earth or - GASP - diversity

— Madeleine Roux (@Authoroux) November 13, 2017
I don't care how this #Amazon #LOTR TV series will turn out (ok that is a lie, please be good), part of me is strangely happy to see the #Tolkien fandom explode on social media. It has been a while since I saw so many Middle-earth tweets and I missed it.

— Maria (@pencilphilos) November 13, 2017
i may give the amazon lotr series a chance if:

- they cast lee pace as thranduil again having to deal with the death of his dad and becoming the king of eryn galen and meeting legolas' mother

— eboby dark'ness dementia raven way aillah (@thranduiIien) November 14, 2017
Yes, there are shitloads of authors who deserve to have their fantasy series made into tv shows. But I'm still gonna watch Amazon's new LotR. Imma watch the hell out of it. Unless it sucks.

— John Hornor Jacobs (@johnhornor) November 13, 2017
convinced no one who greenlit the amazon lotr series saw the monstrosity that was the hobbit

— goth brooks (@bananalise) November 14, 2017
I love it how Amazon is going to push LotR as the next GoT in a real life version of the most predictable sort of plot twist & then wonder why they aren't winning at television like they are in other facets of world domination

— Ciara Wardlow (@ciara_wardlow) November 14, 2017
Come on Amazon,
A LOTR prequel? That's been done to death already.
Do something like the Drenai series, DRUSS THE LEGEND DESERVES TO BE ON OUR SCREENS!

— Angela All I Want For XMas is an EDIT BUTTON Night (@Angelheartnight) November 13, 2017