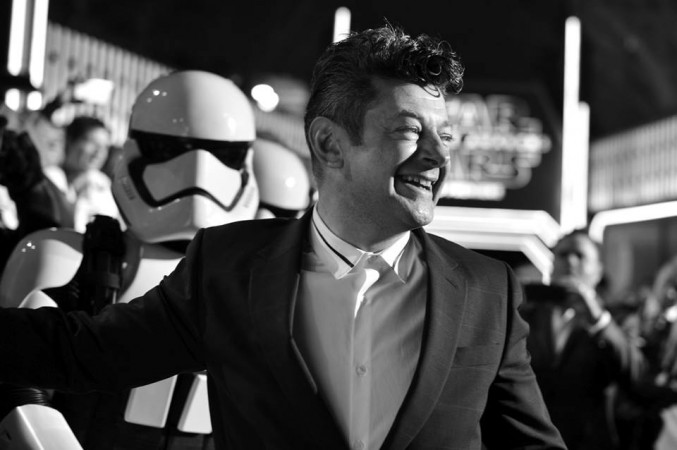 Andy Serkis is one of the most prominent actors in Hollywood, known for his various motion-capture roles, most notably that of Gollum in "Lord of the Rings" trilogy and its prequel, "The Hobbit: An Unexpected Journey" (2012).
Serkis is also a director and has worked with Peter Jackson on all three movies of "The Hobbit" trilogy.
Born on April 20, 1964, Serkis is considered by many as the "godfather of motion-capture." As the actor celebrates his 52nd birthday, here are some of his most notable motion-capture roles:
"Lord of the Rings" trilogy (2001-2003)
Serkis played the role of Gollum in Peter Jackson's highly successful and criticall-acclaimed fantasy movies based on JRR Tolkien's novels of same name. Serkis' portrayal of the character was widely praised both by the critics and fans, and Gollum became one of the most iconic characters of the trilogy.
"King Kong" (2005)
Another venture by Peter Jackson saw Serkis portraying the titular character: A legendary giant gorilla who was captured and brought to New York city where he met a tragic end.
"The Adventures of Tintin" (2011)
Based on the comic book characters of the same name, Serkis played Captain Haddock in the Steven Spielberg's movie — an alcoholic captain who accompanies Tintin on his adventures.
"Rise of the Planet of the Apes" (2011)
Serkis portrayed Caesar in the movie, a highly intellectual ape who leads an army of simians against humans in order to conquer the world. He also portrayed the character in pther films of the trilogy, namely "Dawn of the Planet of the Apes" (2014) and the upcoming "War for the Planet of the Apes" (2017).
"Star Wars: Episode VII – The Force Awakens"
Serkis portrayed the political leader of the First Order, who is antagonist Kylo Ren's (Adam Driver) master and a powerful agent of the Dark Side, in the first movie of the new Star Wars trilogy. He is set to appear in the other movies of the trilogy — "Episode VIII" and "Episode IX" — as well.