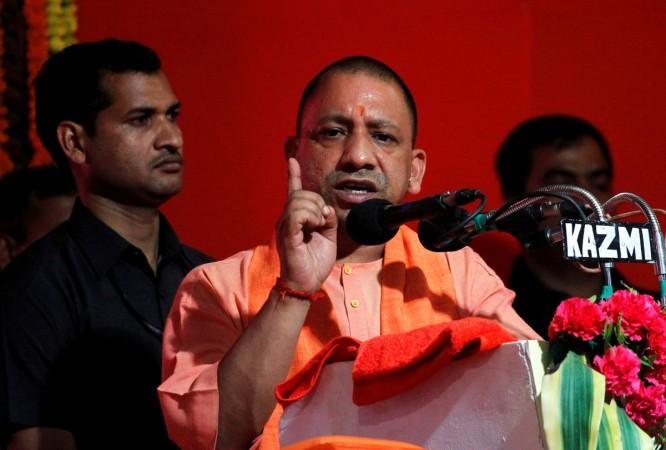 Allahabad will now be known as 'Prayagraj' says Uttar Pradesh Chief Minister Yogi Adityanath. This comes after the cabinet and the governor approved the name change on Tuesday, October, 16.
Adityanath had earlier said that the historic city will be renamed if there is a consensus.
Yogi Adityanath had made an official announcement on Saturday that the name change will occur soon, adding that the governor had already given his consent. The chief minister wanted to make the change before the Kumbh Mela, which is scheduled to take place in Allahabad in January of next year.
Congress has vehemently opposed the proposal, saying the name change would affect history.
News18 quotes Congress spokesperson Onkar Singh saying, "During Gandhi-era and fight for independence, Allahabad has been a centre for inspiration. In 1888, 1892 and then in 1910, Congress Mahaadhiveshans took place here, which gave shape to the freedom movement. The city gave the country its first Prime Minister. Moreover, the Allahabad University would lose its identity as it would also be named Prayagraj University."
Singh had also said that Kumbh Mela is held in a place called Prayagraj and if the CM wants, he can make that a separate city called Prayagraj.
On the other hand, many welcomed the decision. Activist Sadhavi Khosla said that making Allahabad 'Prayagraj' is not renaming but restoring an ancient name. It was called 'Prayag' before Mughal emperor Akbar changed it to Illahabad or 'abode of the gods'.
I welcome this decision. #Allahabad to be #Prayagraj soon. Prayagraj is the ancient name of Allahabad and it was changed in 1575. So it's a restoration and not a rename. #Prayagraj is also known as Triveni Sangam or Sangam Nagari because of the confluence of 3 rivers.

— Sadhavi Khosla (@sadhavi) October 15, 2018
Former Uttar Pradesh Chief Minister Akhilesh Yadav had mocked the BJP government for its decision on the name change. He tweeted, "Raja Harshavardhana had named 'Prayag Kumbh' from his charity and today's ruler would like to show his work by renaming only 'Parayagaraj'. They have also been renamed 'Kumbha' to 'Kumbh'. They are messing with tradition and faith."
राजा हर्षवर्धन ने अपने दान से 'प्रयाग कुम्भ' का नाम किया था और आज के शासक केवल 'प्रयागराज' नाम बदलकर अपना काम दिखाना चाहते हैं. इन्होंने तो 'अर्ध कुम्भ' का भी नाम बदलकर 'कुम्भ' कर दिया है. ये परम्परा और आस्था के साथ खिलवाड़ है.

— Akhilesh Yadav (@yadavakhilesh) October 15, 2018
On Saturday, Adityanath had said, "Akbar ki Nishani Ko mita kar pauranik naam dena shreyaskar hai."
He explained, " Prayag is where Lord Brahma performed the first yagna. The confluence of two rivers is a 'prayag', and in Allahabad three rivers Ganga, Yamuna and Saraswati meet. Hence, it is the king of 'prayags'. That is why it is 'Prayagraj'," reports News18.