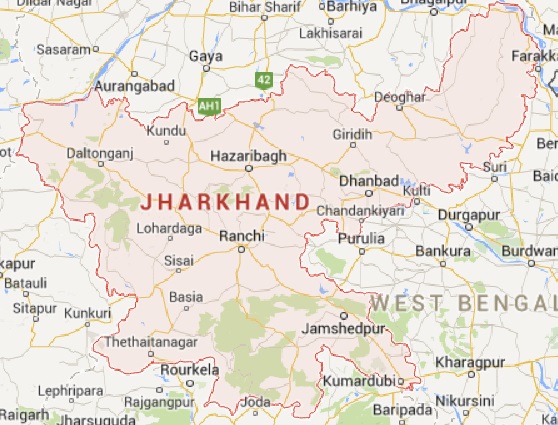 BJP state vice-president Raghubar Das is likely to be appointed as the next chief minister of Jharkhand.
Das, who won the Jamshedpur East constituency by over 70,000 votes, is being considered as the first choice for Jharkhand's new CM. If elected, he will become the state's first non-tribal CM. Ever since Jharkhand was separated from Bihar in 2000, five tribal chief ministers have taken charge of the state for nine different tenures.
"Election results show that JMM's tribal vote bank has not eroded. BJP's performance is on account of support it got from non-tribal. This has to be reflected in our choice for the CM's post," a top BJP leader told Hindustan Times.
The final decision to elect the CM will be taken after BJP's senior leaders hold a meeting in state capital Ranchi to finalise the legislative assembly members' list. Ahead of this meeting, the BJP parliamentary board will meet in Delhi on Wednesday.
However, it is believed that Das will be given the top job in state politics as he was once a member of Akhil Bharatiya Vidyarthi Parishad and also because of his experience in politics and "equation with Prime Minister Narendra Modi and BJP chief Amit Shah".
BJP and its ally All Jharkhand Students' Union (AJSU) has won 42 of the 81 assembly seats in Jharkhand in the 2014 assembly election sweeping away the Jharkhand Mukti Morcha government, which was being ruled by Hemant Soren.
Who is Raghubar Das?
Das, who was born in a Teli family, belongs to OBC and originally hails from Chhattisgarh. Before entering politics, Das was employed at Tata Steel.
The political journey of Das, 59, began when he became the BJP MLA from Jamshedpur East in 1995 and served three more terms as the party MLA in the same constituency.
He was later appointed as the deputy chief minister when Shibu Soren was the CM of Jharkhand from 30 December 2009 to May 2010. He also held the Urban Development Minister portfolio when Arjun Munda was the CM in 2005.
Das is presently the vice-president of BJP in Jharkhand and is the frontrunner in the chief ministerial race.
Controversies – Corruption Accusation
A report submitted by a committee set up by Jharkhand Assembly indicted Das, in 2010, of colluding with and favouring a Singapore-based firm Meinhardt.
Das had awarded a contract of ₹200 crore to Meinhardt for the construction and management of sewage drainage system in Ranchi, according to an earlier IBNLive report. Meinhardt was accused of violating the norms in the contract, while Das was accused of favouring Meinhardt to obtain the contract.
The case had come to light back in 2005 but the then ruling government of the state BJP had given clean chit to Das. However, when JMM took charge, a new committee was set up to re-examine Das' involvement in the scam.