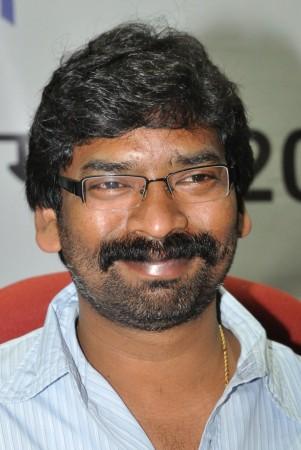 Former Jharkhand Chief Minister Madhu Koda lost the Majhganon constituency to Jharkhand Mukti Morcha (JMM) candidate Niral Purty by 11,182 votes on Tuesday.
Koda had started his political career as an activist with the All Jharkhand Students Union and later contested the Jagannathpur constituency on BJP ticket in 2000, which he won once again in 2005, but as an independent candidate, PTI reported.
Later in 2006 he was elected became the Chief Minister of the state, but his tenure lasted for just 23 months. Koda's government, which was formed with alliance with several regional parties including JMM, collapsed after JMM withdrew its support, forcing him to resign.
Koda is facing charges in the coal block allocation scam and has been chargesheeted by the Central Bureau of Investigation. He was also facing corruption charges for which he was sent to judicial custody for almost four years before being released on bail.
Hemant Soren Wins from Barhait Assembly Constituency
Defeating BJP candidate Hemalal Murmu, State Chief Minister Hemant Soren won the Barhait assembly constituency by more than 23,000 votes.
Hemant is the fifth chief minister of Jharkhand, which was carved out of Bihar on 15 November 2000. Son of former CM Shibu Soren, Hemant took charge on 13 July 2013 after the President's rule was removed.
The vote counting is going on in Jharkhand, where a five-phased assembly election ended on 20 December.