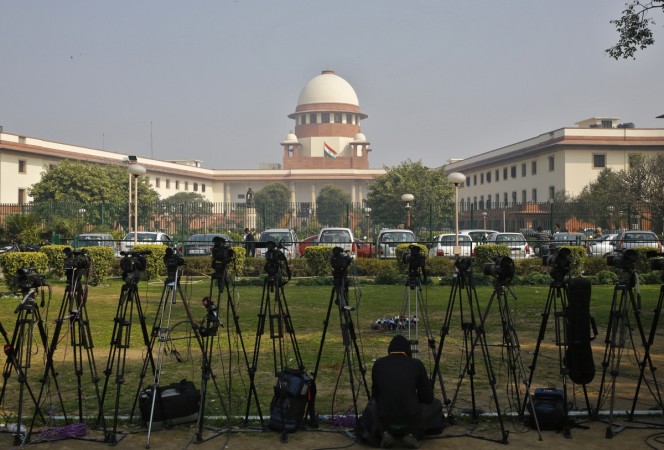 All eyes will be fixed on the Supreme Court's major verdict on the ongoing tussle between the Board of Control for Cricket in India (BCCI) and Lodha Committee panel in the crucial hearing on Thursday. The cricket board has still not implemented the Lodha Committee recommendations in full and the apex court had given the Anurag Thakur-led body time until October 6 to respond to the panel.
The Justice RM Lodha-led body asked for replacing the current lot of BCCI administrators with a new crop who will "ensure the smooth transition from the old to the new system recommended by the committee".
READ: Lodha Panel wants Anurag Thakur and co. to exit BCCI | BCCI not keen to implement Lodha reforms
Chief Justice TS Thakur as well as Justices AM Khanwilkar and DY Chandrachud will be part of the hearing in the Supreme Court that is expected to get under way early on Thursday.
Is Thakur's time as the BCCI president over? Will Ajay Shirke's appointment as the BCCI secretary in the BCCI AGM 2016 be considered null and void? Will the entire body of selectors, led by MSK Prasad, be dissolved? These are some of the crucial questions whose answers are expected to come out in the next few hours.
The Supreme Court has repeatedly asked the BCCI to "fall in line" and implement the Lodha Committee reforms, but the BCCI has not paid any heed. The board has signed up prominent lawyer and former minister of communications & IT, Kapil Sibal, to counsel it over the ongoing fracas.
Meanwhile, prominent Indian cricket team players have got the back of BCCI and have mentioned all the good work the board has done over the years. They have also mentioned the importance of having the Indian Premier League (IPL) in the cricket calendar.
"BCCI has done many good things and it's unfortunate the way the organisation and its chief Anurag Thakur are being projected now," India cricket team pacer Irfan Pathan told ANI.
Regarding IPL, one of India's best spinners in recent times, Harbhajan Singh said: "IPL is not a 'tamasha', Lodha sir, it is for the young to showcase their talent. IPL is one of the best things to happen to Indian cricket, may be to world cricket too."