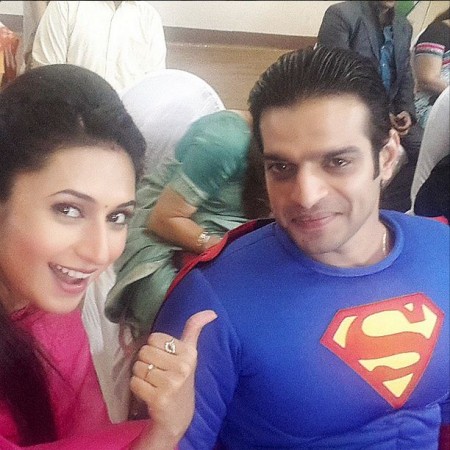 Popular television serial "Yeh Hai Mohabbatein" lead actors Karan Patel and Divyanka Tripathi share a good bond off-screen, but the actor not sticking to time has reportedly miffed the latter.
According to reports, Divyanka is so miffed with Karan's unpunctuality that she has told the production house that she will come on the sets of "Yeh Hai Mohabbatein" only when Karan is there.
Earlier too Divyanka, who plays the role of Ishita in the serial, had pointed out Karan's unpunctuality. "Ignore the gal... Gaur se dekho is Aadmi ko... yahi hai wo jo ek apaahij co-actress ko 4-5 hrs wait karata hai," she wrote on her Instagram page.
However, the actor's unpunctuality has now forced Divyanka to take the step.
"For a 9 am call-time, Karan reported at 12 and so Divyanka came at around 12.45. The first shot was canned at 4 pm as the actor chose to sleep in his room. The drama didn't end there. When Karan learnt about Divyanka's decision to report on the set only after he arrived, he refused to step out of his vanity van, thereby, disrupting the shoot," The Times of India quoted a source as saying.
"The production house even deployed two officials to resolve their differences, but the actors kept blaming each other. However, the two actors eventually kissed and made up," the source added.