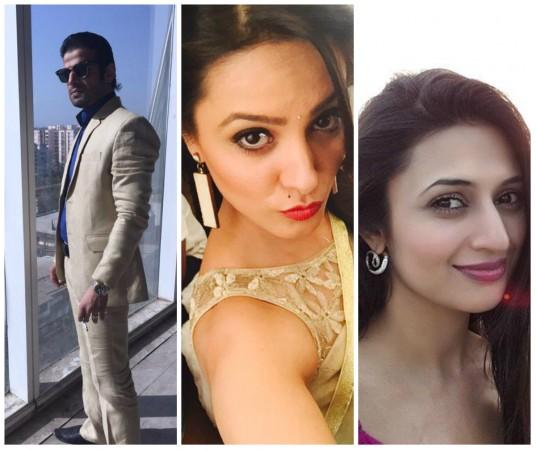 That the "Yeh Hai Mohabbatein" team is well-knit is well-known. And going by the recent bunch of pictures posted by Anita Hassanandani aka Shagun on Instagram, it's evident that they know how to fool around too.
In the photos, while Karan Patel aka Raman and Anita are in the car, Divyanka Tripathi (Ishita) poses for a selfie in her wheelchair parked next to it. Well, Anita didn't mention in her posts if it were on-set photos, but the makers apparently incorporated a wheelchair in the script after Divyanka fractured her leg.
"My production people help me by moving my wheelchair around but I don't want to trouble them too much, so I end up sitting in one place for 5-6 hours on the sets. My books and mobile have become my best friends now, since there's nothing more I can do," Deccan Chronicle quoted her as saying.
However, last month, in an interview with the daily, Divyanka said her team was crazy but also very professional.
"Whenever the whole family is together on the set we are one crazy gang. Then nobody can handle us. All of us gossip. Boys, girls, bade chote everyone chats and gossip. When it comes to scene then we all become professionals but other than that we go crazy," she said.
Meanwhile, Raman prefers enjoying with his boys in his vanity van.
"Every day is crazy for us. My boy gang and me usually hangout in my vanity and have a blast. We sing, we laugh. We make our work place a fun place," he said.
A few days ago, the "Yeh Hai Mohabbatein" team was spotted having some fun at a night club along with Karan's to-be-wife Ankita Bhargava.