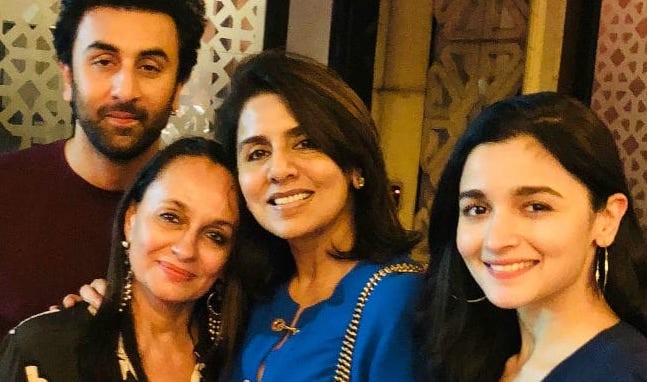 Alia Bhatt and Ranbir Kapoor have been dating for quite a while now and there are strong rumours that the Bollywood cutest couple will be tying the knot soon. Further adding fuel to the rumours, Ranbir Kapoor's sister Riddhima Kapoor Sahni has now gifted the lovebirds a gold plated ring with 'AR' written on it in diamonds.
According to Spotboye, Riddhima, who is a successful fashion and jewelry designer, wanted to do something special for Ranbir and Alia and she decided to join the couple in a ring together.
Last year, Riddhima had gifted Alia a bracelet that featured a huge emerald stone at its center and tiny diamonds around it. Alia had posted a picture on her Instagram story revealing that she received a beautiful piece of jewellery from Riddhima.
If reports are to be believed, Alia and Ranbir are all in for marriage and Ranbir has reportedly added Alia in his family WhatsApp group as well. The Kapoor family's WhatsAppp group reportedly consists of Ranbir Kapoor along with his dad Rishi Kapoor, mom Neetu Kapoor, sister Riddhima Kapoor Sahni and aunt Rima Jain.
While both the families have given their nod to their relationship, it remains to be seen whether Alia and Ranbir would be ready to take the plunge in the upcoming year.