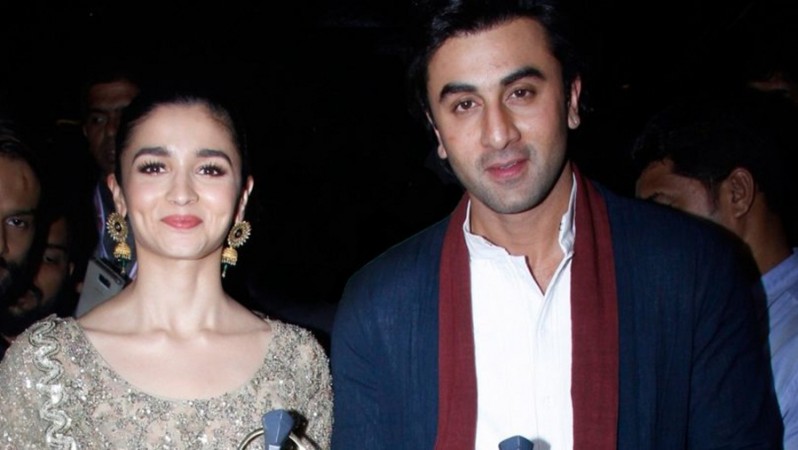 We were all filled with joy and exuberance when the news of Ranbir Kapoor and Alia Bhatt being more than 'just good friends' had surfaced. Not only the duo made an adorable pair, but the alliance between their lineage was something we all anticipated.
It has been just over a year, but the duo can be seen making steady progress in the matters of the heart. From shying away at each other's names to slowly divulging to the public about their relationship to making it official through posts and pictures; the duo has come a long way. Their family get-together pictures and dinner dates make our belief in happily ever after even stronger.
While the news of wedding bells to soon ring for the couple has been making headlines for quite some time, the latest development in their relationship has gotten us even more excited. As per reports, Alia, who is loved by the entire Kapoor clan dearly has been added to their family group.
Yes, you read it right. We all know how important it has become for the millennial world to not just be accepted into families but also into the family WhatsApp group, and with this development, we can certainly say that the couple is focused on making their bond stronger day-by-day.
In a detailed interview with The Telegraph, Mahesh Bhatt had said, "Well, of course, they're in love. You don't need to be a genius to get that! What they do to their relationship is something they'll have to figure out. Whether it's heading towards that port called 'marriage' - which is an institution that needs to be questioned in the second decade of the 21st century - is something for them to figure out."
"I'm no one to hazard a guess when that would happen or which way the relationship is going. Its life and life needs to be lived on its own terms. Let's wait and see what tomorrow brings for us!" he added.