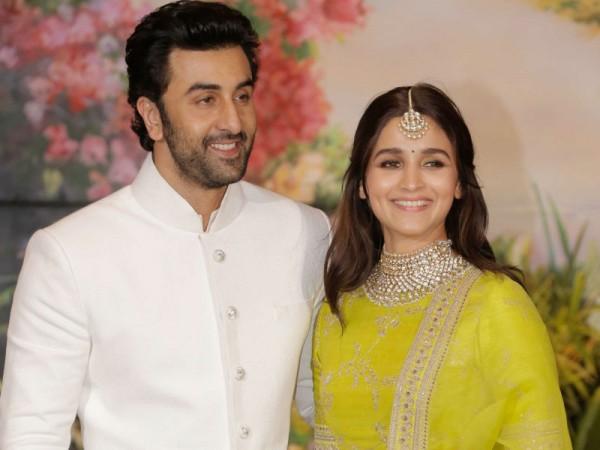 Ranbir Kapoor finally brought all speculations to rest by confirming that he is dating Alia Bhatt. The actor confirmed his new relationship just in time for the launch of the trailer of his upcoming movie, Sanju.
Although he hasn't given an insight into the relationship, it certainly looks like Ranbir's family likes his new girlfriend and hints of it are seen on social media.
A day after the Sanju trailer dropped, Alia was seen having an adorable Instagram conversation with Ranbir's mother Neetu Kapoor. The Raazi actress posted a picture of her furry friend, her cat named Edward Bhatt, and Neetu couldn't help but react to it.
The Kapoor family member wrote, "aww" adding a love-struck emoji on the adorable picture and Alia replied to her with what looks like a giddy with happiness and a few more emojis. This isn't the first time the two women have been spotted bonding. Neetu has been actively commenting on Alia's Instagram photos for a while now.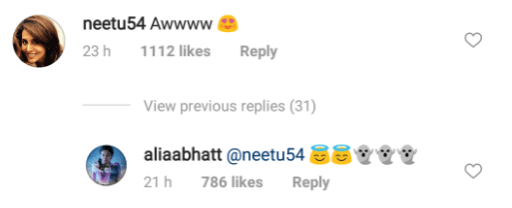 While Ranbir's mother is impressed by Alia, the 25-year-old seems to have worked her magic on Ranbir's sister, Riddhima Kapoor Sahani as well. On the same day as Neetu and Alia had the conversation, Alia posted a picture on her Instagram story revealing that she received a beautiful piece of jewellery from Riddhima.
Riddhima, who is a jewellery designer, gifted Alia a gorgeous bracelet. The bracelet featured a huge emerald stone at its center and tiny diamonds around it. And there's no doubt it is going to be one of Alia's priced possession.
Talking to GQ Magazine recently, Ranbir said that Alia is influencing his work in a positive way. "As an actor, as a person, Alia is – what's the right word? – flowing right now. When I see her work, when I see her act, even in life, what she gives is something that I'm aspiring to for myself. It's new for us, so let it cook a bit," he told the publication.