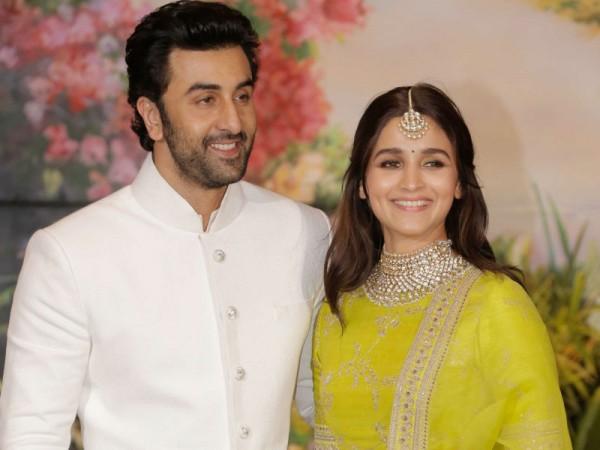 The cat is finally out of the bag. After endless speculations that Ranbir Kapoor had found love in his Brahmastra co-star Alia Bhatt, the 35-year-old actor finally confirmed that the two are, in fact, dating.
The actor, who was recently seen in the jaw-dropping trailer of Sanju, was featured on the cover of GQ India magazine and opened up about everything under the sun. This included his relationship with the Raazi actress.
Instead of beating around the bush, the magazine asked the most obvious question: Is Ranbir dating Alia? The actor chose to come clean and talk about his relationship. "It's really new right now, and I don't want to overspeak. It needs time to breathe and it needs space," he said.
"As an actor, as a person, Alia is – what's the right word? – flowing right now. When I see her work, when I see her act, even in life, what she gives is something that I'm aspiring to for myself. It's new for us, so let it cook a bit," he added.
While he did not spill too many beans on the personal front with the actress, the actor revealed that his new relationship is exciting.
[Being newly in love] always comes with a lot of excitement. It's a new person, it comes with new beats. Old tricks become new tricks again – you know, being charming and romantic, all of that. I think I'm more balanced today. I value relationships more. I can appreciate hurt and what it does to a person much more than I could a couple years back.
For the publication, Ranbir sported different looks which included a floral shirt for the cover, a formal yet stylish De Fursac shirt paired with brown Dunhill trousers; a black Kenzo jumper; a grey trench coat over a half-buttoned shirt and trousers by Dries van Noten; and a salmon pink Ermenegildo Zegna suit with a matching Dunhill jumper for numerous shots inside the issue.
In almost all the shots, there was one thing in common - classy pair of shoes. The actor confessed that he is obsessed with sneakers. "I'm a sneakerhead; I usually buy two pairs of each – like they say, 'one to rock, one to stock,' " he said.
Speaking of Sanju, the actor was grateful that he got a chance to bring a meaty role to life on screen and work with an amazing team.
"Sanju – the biopic on Sanjay Dutt – was a huge opportunity for me, working with Rajkumar Hirani and his team. Sometimes you get a part that's juicy as f**k, and you also get to work with good people. That's a luxury," he said.
"The work I do really occupies my life. I like to take the character home with me and submerge myself in it, and that's about it. So I have lots of time on my hands. I'm easy, life is easy right now," he added.