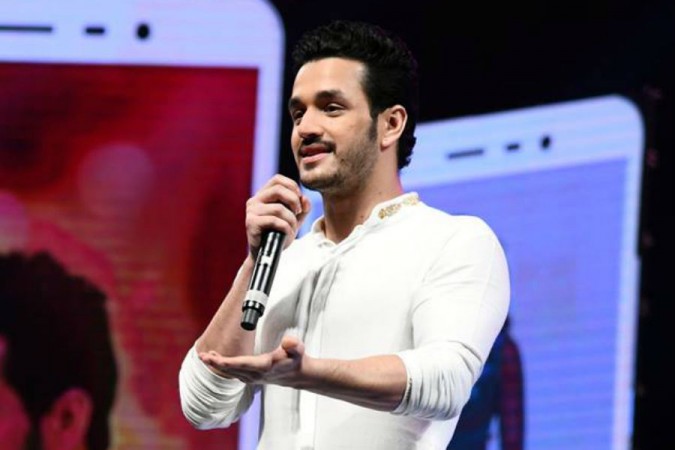 Hello actor Akhil Akkineni has finally announced his third film on the occasion of Ugadi. He says that the film will go on the floors in May and Venky Atluri of Tholi Prema fame will direct it.
Ever since Hello hit the screens, the fans of the Akkineni family had been waiting to hear about the details of Akhil's next project. Nearly three months after its release, Akhil Akkineni took to his Twitter handle on Ugadi on March 18 and announced the details of the director, producer and shooting schedule.
Akhil Akkineni tweeted, "Aren't Sunday's always lovely? On this lovely Sunday would like to announce one of my next projects which goes on floors this may.Venky Atluri its is!My producers are bvsn Prasad Garu and his Bapi.Looking forward to this one.Have a lovely Sunday:) @dirvenky_atluri @SVCCofficial."
Venky Atluri had made an impressive debut with Tholi Prema, which was produced by BVSN Prasad under the banner Sri Venkateswara Cine Chitra. The success of the film has got made some producers wait to work with him. But the director has opted to join hands with the same producer again for the second time.
Atluri Venky is also thrilled to work with Akhil Akkineni and BVSN Prasad. He took to his Twitter account to share his excitement. He wrote, "Delighted to let you know on this auspicious day that my next film is with @AkhilAkkineni8 in @SVCCofficial production. Happy Ugadi everyone. Vilambi naama Ugadi Subhaakanshalu. #Akhil3 @AkhilAkkineni8 @SVCCofficial."
BVSN Prasad is producing Akhil 3 with Baapi under the banner Sri Venkateswara Cine Chitra. The producer tweeted, "Here's a special #Ugadi surprise to all the movie lovers. After super successful #TholiPrema, teaming up with @dirvenky_atluri yet again for another wonderful project with @AkhilAkkineni8. Keep watching the space for more details."
It was reported earlier that Rana Daggubati would turn a producer with Akhil Akkineni's third movie, which would be directed by Satya Pinniseti of Malupu. However, Akhil's announcement has put an end to the speculations about Rana Daggubati's maiden production.