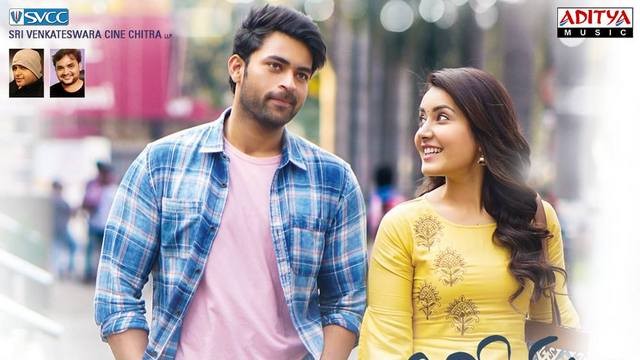 Varun Tej's Tholi Prema was undeterred by Awe, Manasuku Nachindi and other new releases as it has gone on to make decent collection at the worldwide box office in its second weekend.
Tholi Prema, which hit the screens on February 10, collected Rs 31.80 crore gross at the worldwide box office in its first week. The movie earned Rs 17.50 crore for its distributors in six days. But the trade experts predicted that its collection will be halted in the second week, as it would clash with new films like Awe, Manasuku Nachindi, Soda Goli Soda and Rachayita, which were released on February 16.
When compared to its opening weekend collection, Tholi Prema did witness a drop in its business, but that was due to decrease in number of screens. However, the movie fared well in existing number of cinema halls in the second weekend. In fact, the film ran to packed houses in some centres.
Tholi Prema collected Rs 6.70 crore gross at the worldwide box office in its second weekend, taking its nine-day total collection to Rs 38.50 crore gross. The movie will surely cross Rs 40 crore mark on the weekdays. Its collection is little lesser than new release Awe, which has fared better than other new releases and collected Rs 9.40 crore gross at the global box office in its opening weekend.
Tholi Prema fetched Rs 23 crore from the sale of its global theatrical rights and it has earned Rs 21 crore for the distributors in nine days. The movie is expected to recover their remaining investments.
Here are the details of the theatrical rights and area-wise earnings of Tholi Prema. These are estimated numbers, which may not match with actual figures. All the numbers are in Rs and crore.
| | | | |
| --- | --- | --- | --- |
| Rights | Rights | Earnings | Recovery (%) |
| Nizam | 6.00 | 6.20 | 103.33 |
| Ceded | 3.00 | 1.95 | 65.00 |
| Vizag | 2.50 | 2.56 | 97.65 |
| G East | 1.60 | 1.38 | 86.25 |
| G West | 1.40 | 1.06 | 75.71 |
| Krishna | 1.60 | 1.24 | 77.49 |
| Guntur | 2.00 | 1.31 | 65.50 |
| Nellore | 0.90 | 0.50 | 55.55 |
| AP/T Total | 19.00 | 16.20 | 85.26 |
| Karnataka | 0.80 | 1.20 | 149.99 |
| Rest of India | 0.20 | 0.25 | 125.00 |
| Overseas | 3.00 | 3.35 | 111.66 |
| Global Total | 23.00 | 21.00 | 91.30 |