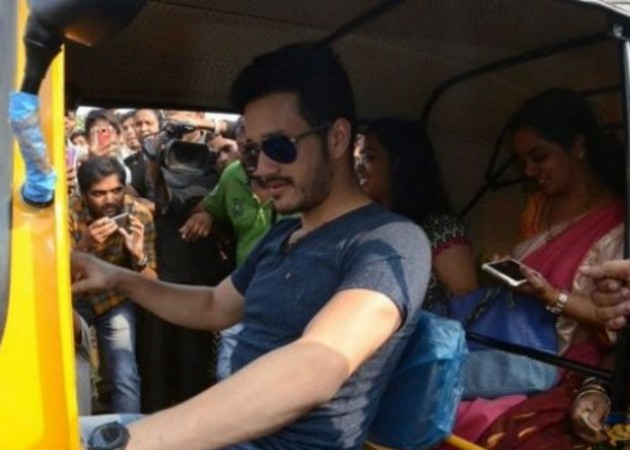 Actor Nagarjuna's younger son Akhil Akkineni, who made his acting debut with 2015 movie "Akhil," has rubbished rumours about his engagement but he admitted to being in a relationship with a girl.
The rumours about Akhil Akkineni's engagement went viral after a local daily reported that the young actor is getting engaged soon. The news came as a big surprise for many Akkineni fans, who were eagerly waiting to know about Naga Chaitanya's love affair with actress Samantha.
In fact, Akhil Akkineni was surprised too when he read the reports about his engagement. The actor slammed the reports in a statement to Deccan Chronicle (DC). "You've heard I am engaged? Umm... Not yet... I've introduced the girl I'm seeing to my parents," Akhil told DC.
Akhil Akkineni admitted that he is seeing a girl for a long time but he declined to divulge the details about her as he wants to keep her away from the media glare. "She's a family friend. I've known her for a long time. She's very far removed from the public glare, so I'd like to keep her away from the media for as long as I can," the actor said.
The actor says his family has approved his love affair and he is waiting for everything to fall in place according to his family's tradition. "My parents are super chilled-out. But not all families are like mine. So some protocol has to be followed. You see, Telugu families are quite formal about certain things," he told DC.
Akhil's girlfriend is reportedly a smart, good-looking young girl from Hyderabad. She has studied in New York and has plans to start a career in fashion designing. Her family and Akhil's parents have known each other for a long time. Both the families are expected to make an announcement about their engagement soon.