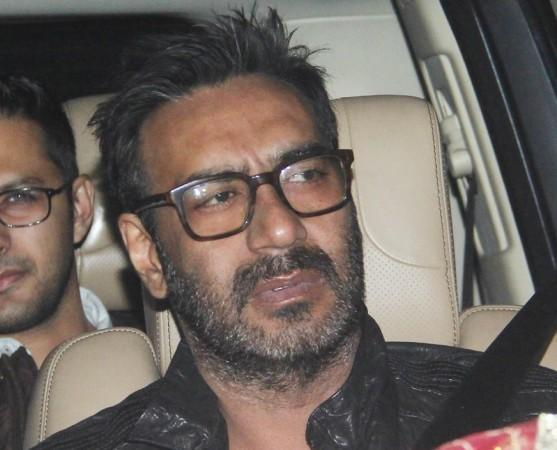 Ajay Devgn has reportedly been diagnosed with tennis elbow or lateral epicondylitis. It is a painful condition which involves the forearm or tendons in the elbow after they are overloaded with repetitive motions of the wrist and arm.
"Ajay has a tennis elbow or Lateral Epicondylitis as it is called. And he is in so much pain, he can't even lift his hand to pick up a cup of coffee," a source was quoted as saying by DNA adding that the actor has been experiencing pain in his heel, too.
The actor is currently shooting for Indra Kumar's upcoming film Total Dhamaal which is a sequel to 2011 film Double Dhamaal and the third installment of the Dhamaal film series. He has been experiencing acute pain while shooting for his part but he doesn't let it come out on his face while facing the camera. As soon as the cameras go off, Ajay collapses on his chair and cries out in pain so much that he cannot even lift a coffee mug.
Anil Kapoor, who has gone through a similar kind of injury in the past, has advised Ajay to undergo treatment in Germany. Cricket legend Sachin Tendulkar had also suffered tennis elbow.
But Ajay doesn't want to give in to the pain and has decided to complete the shooting schedule as he has a different combination of dates with his co-stars and doesn't want to keep them hanging.
In most of the cases, tennis elbow responds to ice, rest, pain medicine and rehab exercises which helps to protect the injured tendon from further pain and swelling. While it takes almost 6 to 12 months to heal the injury, surgery is considered as the last resort when all other non-surgical treatments fail to reduce the strain.
While we wish Ajay Devgn a speedy recovery, here are some of the symptoms that are associated with tennis elbow.
Tenderness on the outside of the elbow
Morning stiffness in the elbow with persistent aching
Soreness in the forearm muscles
Elbow pain is worse when grasping or holding an object