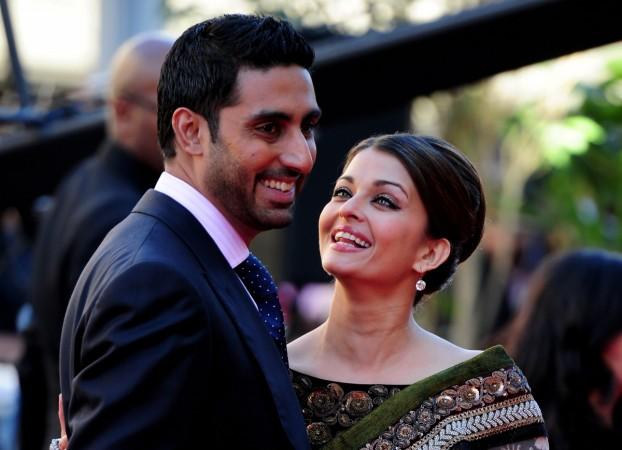 Abhishek Bachchan returns to the big screen after two solid years with Manmarziyaan. The actor plays the role of a Sikh man in Anurag Kashyap's film. The decision to take on the movie came after the actor decided to take a break from films to clear his head. But how did his decision impact his family?
Speaking to Anupama Chopra in an interview for Film Companion, the actor revealed that while his parents, Amitabh Bachchan and Jaya Bachchan, were a little concerned, his wife Aishwarya Rai Bachchan was a pillar of support.
"I didn't say I don't wanna be an actor anymore, I just said I need to change the kind of films I am doing. It took two years for me to get the right film, that I perceived to be the right film... How was it on the family? I spoke to them, I told them and they were very supportive... They were okay with it. I think somewhere they were like 'Okay, one year has gone by, what is this guy doing? I think that's a parental instinct. My wife was fine because I walk my family through everything I do so they are on the same page," he said.
Abhishek was last seen in Housefull 3, released in 2016. The actor shares that he enjoyed the movies that he was doing but he wanted to do different kinds of roles and characters that he would be remembered by which is when he began reevaluating his choices.
On his first day of Manmarziyaan, Abhishek shared a picture of the dressing chair from his room on sets and he wrote, "Possibly the scariest chair to sit on as of right now. It's taken over 2 yrs to get back onto it." During the interview, the actor shared that how he began feeling complacent with the roles he was doing and he wanted things to change.
He also discussed Aishwarya's thoughts when she returned to acting post her break after Aaradhya was born. "When she came back (to movies), she went through the same insecurities of 'Am I gonna be able to do?'. 'Am I gonna pick up where I left off?' 'I am gonna climb that mountain again?'" he shared.
Abhishek deems this break as "the best thing that he did in his career." The actor will share screen space with Tapsee Pannu and Vicky Kaushal. Manmarziyaan's release date is yet to be announced.