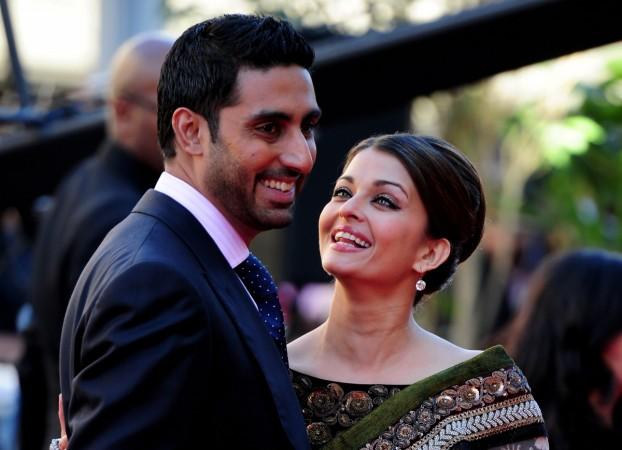 Abhishek Bachchan and Aishwarya Rai Bachchan are one of the strongest couples in Bollywood today. They have a beautiful daughter Aaradhya and today the couple celebrate their 11th wedding anniversary.
Here are 11 things that Abhishek and Aishwarya said about each other and will give you all the possible couple goals!
"As a man nothing gives me more pleasure than putting my wife in front of me and seeing her be celebrated. Whether she receives a Padmashri or goes to Cannes, the most amazing thing I can do is be supportive. Anyone who says it isn't a manly thing to do, that's bullshit; that's really regressive. And then the coolest thing is when you are done and back in your bedroom when it's all over, and it's just the two of you, she will make you feel like you are the most important thing in the world. And you know it meant the world to her to have you there – that's what she is so happy about. That's what's most important to her."
When she became a mother, her career took a backseat. Today, she does everything for Aaradhya. She is a supermom. Soon after Aaradhya was born, the media went at her about her weight gain. Nasty things were written, which really upset me. If they upset her, she said nothing. "Water off a duck's back," said Aishwarya when she saw me perturbed.
Over the 17 years that I've known her—of which we've been married for 10—she has remained grounded,
I really appreciate and admire that about Abhishek that he has the guts to take the risks irrespective of how or what kind of a course it may chart in a hero's life.
Aishwarya once said: "That you're with your dearest friend for the rest of your life! To which Abhi added: "I get to live with my best friend. I can talk to her about anything, any inane thing, like 'Someone scratched my car today' and she's there listening, saying, 'Umm.. Umm.'"
Abhishek is my source of inspiration. He is always so supportive. Whenever I am confused and don't know what to do, I look at him and he solves the duality in me like magic. He is the real 'Padma Shri' and I'm his 'Padma Shrimati'.
In some ways we feel like a newly married old couple. It feels like we have spent our entire lives together but it's still a thrill to wake up in the morning and see her lying next to me. And then it's like, get up and get the coffee, woman!
I've never asked who fell in love first, actually. I'll have to ask her that. But the moment we got together we knew this was it, Abhishek said.
You hear about Aish – we all did before I became an actor – she comes with this huge reputation of being some diva-esque figure. Everyone imagines she floats on a cloud or something! But anyone who knows her knows her to be genuine, down to earth, approachable and tactile. And that disarms you. You think 'Wait a second, she's pretty cool'. And she really is.
I was filming in New York for a movie and I used to stand on the balcony of my hotel room and wish that, 'One day, you know, wouldn't it be nice if I was together with her (Ash), married'. So I took her to the very same balcony, and I asked her to marry me.
If a man tries to restrain his wife, then there must be two reasons for it. Firstly, he's insecure. Secondly, he doesn't trust her. I am neither.