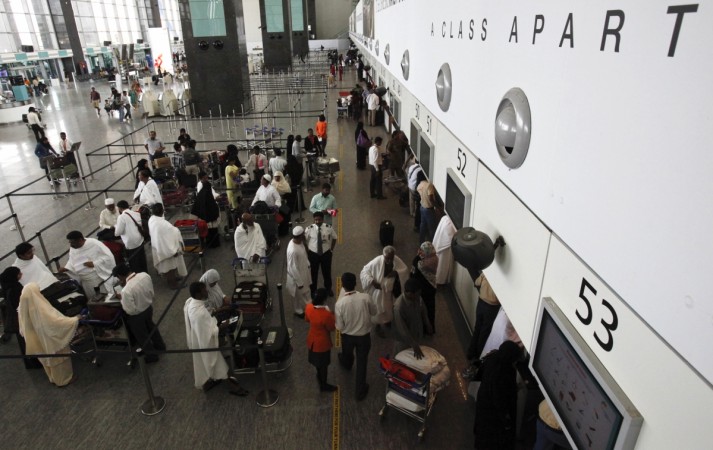 Citing threats to the safety of passengers, airlines have sought a ban on sale and consumption of liquor in security hold areas (SHA), which is the region a passenger enters after crossing security checks, at domestic airports.
A drunk person is legally not allowed to enter a flight under the Indian Aircraft Rules, 1937, the Federation of Indian Airlines (FIA) -- which includes members like JetAirways, IndiGo, Go Air, JetLite and SpiceJet -- said in a letter to the Directorate General of Civil Aviation (DGCA).
Airlines were earlier this year allowed to carry plastic handcuffs to restrain unruly passengers. There have been multiple cases where fliers misbehaved either with the crew or co-passenger after being drunk. The FIA wrote to the DGCA to take stock of the situation as it caused "huge flight delays" and inconvenience to other travellers and staff.
"In view of the safety concern and to avoid any inconvenience to the travelling passengers, FIA requests you to kindly review the policy allowing sale of alcoholic drinks in the SHA at the airports and prohibit the same," FIA said in a letter to the DGCA, as reported by the Hindustan Times.
"Several domestic airports in India have outlets in the SHA (domestic sector) selling alcohol, thus allowing passengers to consume prohibited alcoholic drinks after they have checked-in and have undergone security check at the domestic terminal," FIA said.
The federation has also pointed out that identifying a drunk passenger was difficult due to "limited time available for scrutiny."
In January, a man and his wife were offloaded at the international airport in New Delhi from a Mumbai-bound plane. The man was reportedly so drunk that he couldn't speak properly and created disruption inside the flight.
Domestic carriers were permitted to carry restrainers like plastic handcuffs to prevent "any untoward act which comprises the safety and dignity of both parties (crew and passengers)," IndiGo had said in a statement in January.
However, aviation experts have raised concern over the FIA's demand. Rajji Rai, former head of the Travel Agents Association of India, was quoted as saying by the HT that whether the federation wants liquor banned from the Delhi and Mumbai terminals, which are connected to international airports, when alcohol is served on international flights.