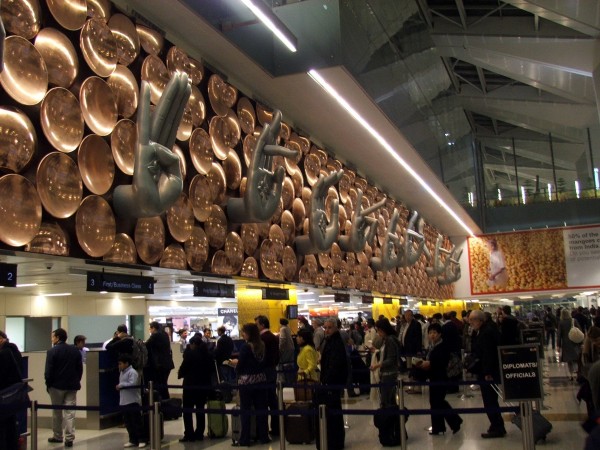 Domestic flight operators in India will soon provide flying staff with plastic handcuffs to restrain unruly passengers who disrupt or threaten flight safety.
The Directorate General of Civil Aviation (DGCA) has permitted domestic airlines in India to carry restrainers such as plastic handcuffs to bind unruly passengers to their seats if they compromise flight safety, according to several reports out on Wednesday.
"The DGCA's nod came in end-2015. We will have restrainers on board shortly and use them in the interest of flight safety as and when required," a Jet Airways official told the Times of India.
While Jet Airways will be carrying the restrainers after the DGCA nod, other airlines like SpiceJet and IndiGo said that they have already been following a similar practice by carrying "tuff and tie" nylon ropes.
SpiceJet also said that it provides martial arts training to the cabin crew.
While IndiGo said that it uses nylon ropes to restrain passengers if verbal and written communication to placate them is not enough, Vistara said that it uses "adequate measures", reported TOI.
"As per DGCA guidelines, crew members must attempt to defuse a critical situation until it becomes clear that there is no way to resolve through verbal communication and written notice to passenger. Restraining devices should be used when all conciliatory approaches have been exhausted. We, at IndiGo, carry a restraint device on all our domestic flights," IndiGo told IBTimes India in a statement.
"Any untoward act which comprises the safety and dignity of both parties (crew and passengers) is, and will be of a serious concern to the airline," IndiGo added.
IndiGo has codified the threat perception from passengers into various levels and only uses restraints when a passenger displays life-threatening behaviour.
Airlines have been taking stern action against passengers who displayed unruly behaviour in the recent past. On 19 January, IndiGo offloaded a Mumbai-bound passenger with his wife at the Delhi airport as the crew suspected him of being drunk. This was the third case in the same week where a drunken passenger was removed from a flight, reported the Hindustan Times.
On 26 December 2015, three passengers in a Delhi-Mumbai GoAir flight were handed over to the CISF on landing for getting drunk mid-air, which is not permitted in domestic flights, reported the Economic Times.